Diggy Simmons Is Pretty Close to Siblings despite Coming from a Famous Family
The Simmons are one tight-knit family.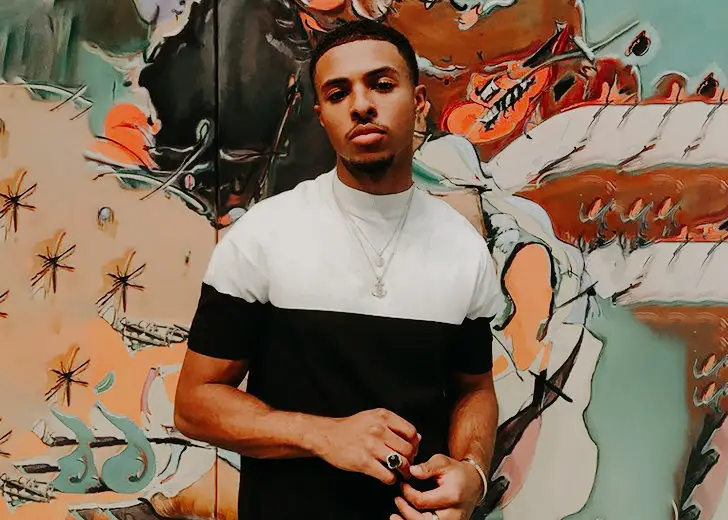 Fans may recognize Diggy Simmons as Douglas Frederick Edwards in Freeform's hit college drama, Grown-ish. 
Before his breakout role in the series, he grew up under the limelight on MTV's hit show, Run's House.
For 6 seasons, fans got glimpses into the luxurious life of legendary hip-hop star Joseph "Rev Run" Simmons and his family as he and his wife taught their children about business, love, and the importance of family.
Simmons was just a kid when the show aired. He starred alongside his 5 siblings, which included 3 step-siblings. Despite having different parents, the siblings are really close.
In 2015, the actor was seen on a red carpet event for Growing Up Hip Hop, a show that followed the next generation of hip hop royalty as they attempted to forge their own paths and step outside the shadow of their famous families. Simmons was supporting his sister Angela, who was part of the show. 
The Simmons Siblings
Since the reality tv ended in 2009, the Simmons kids have embarked on their own journeys. The eldest of the six, Vanessa, was starting her journey as a model while on the show and continued to strut the runway even after the show wrapped up.
She eventually launched the Pastry footwear line with sister Angela. 
After launching Pastry with her older sister, Angela launched her own faux fur line, Foofi & Bella, and starred in WE TV's Growing Up Hip Hop. The two sisters are also mothers now.
Like Simmons, JoJo pursued music, and while he has not released any new material, he is busy being a father to his daughter, Mia. 
The youngest of the Simmons siblings have yet to make a mark for themselves. 
On Following His Father's Footsteps
Despite his heritage, Simmons has never been one to rely on his famous last name. His father is an American rapper, DJ, and producer with a net worth of $60 million who became a household name after founding the hip-hop group Run-D.M.C.
Although Simmons could have done away with not working a single day in his life, he did the opposite and followed his father's footsteps in pursuing a rap career. After releasing numerous mixtapes, he dropped his debut album, 'Unexpected Arrival,' while signed to Atlantic Records when he was just 17. 
He eventually earned a spot on XXL's coveted Freshman Class and Billboard's "Artists To Watch" list. He even got the chance to collaborate with some of the biggest names in the music industry like Bruno Mars, Pharrell, and Jeremih. 
When I first put out music, people had that skepticism. Of course they did. But once people gave the music a chance, all of that kind of went out the door, and they started seeing me as an artist.
Simmons proved on more than one occasion that he was more than just Rev Run's son.
His net worth was reported to be $3.75 million. He also forayed into the modeling scene when he walked for the Dolce & Gabbana Spring 2018 Show. 
Simmons is definitely on an upward career trajectory.