Cheyenne Jackson Met Husband Jason Landau While in Rehab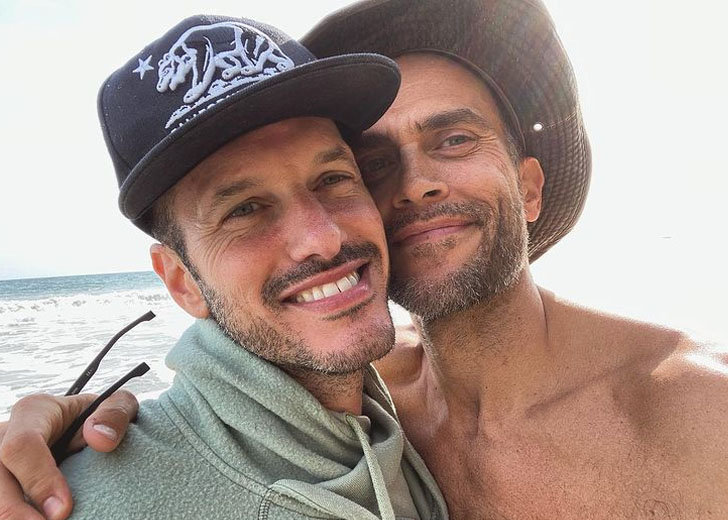 In February 2014, actor Cheyenne Jackson was in love for the second time in his life.
Us Magazine reported Jackson was engaged with actor Jason Landau during the said time.
Before his engagement with Landau, Jackson "amicably" ended his thirteen-year-old marriage with former husband Monte Lapka in August 2013.
According to the report, Jackson and Lapka married each other in New York in September 2011 after dating for eleven years.
"It's a sad thing anytime a relationship ends," Jackson spoke on his separation with Lapka during his appearance in The Frank DeCaro Show. 
In the same chat, the Broadway actor who came out as gay in 2005 remarked his former partner as "a wonderful man."
Cheyenne Jackson's Marriage with Husband Jason Landau
The pair got married during a private ceremony a few months after their engagement.
The wedding event was organized at their friend's estate in Encino, California, with two hundred guests in attendance.
According to People, actors such as Jane Lynch, Jesse Tyler Ferguson, Leah Remini, and Alicia Silverstone attended the events.
Their wedding ceremony was managed by 15|40 Productions, who ensured it was a mixture of nature and elegance.
"I'm from Idaho, so I wanted everything to feel very woodsy," commented Jackson of the setting.
While Landau said how the branches of trees hovering over the tennis court made the entire setting gorgeous.
The couple exchanged their vows and also their rings during an interfaith ceremony.
Jackson's husband Landau is of the Jewish faith, and as a result, a mixed marriage ceremony was observed.
The then-newly wed met each other for the first time in 2013 at a rehab center. At the center, the pair were undergoing corrections for their alcohol addiction.
Presently, Jackson and his husband are parents to their twins, daughter Willow and son Ethan. 
Cheyenne Jackson's Marriage with ex-Husband Monte Lapka
In 2011, Jackson took to his social media and called his then-partner Lapka "the best man I've ever known."
His confession was a part of an announcement when he made his marriage with Lapka official.
According to Hollywood Reporter, the former couple was married on the beach in The Hamptons, near New York.
On their wedding day, the gay couple wore white outfits and accompanied their dog, Zora.
A year before the couple's wedding, same-sex marriage was legalized in New York after the state government passed a bill in favor.
In 2010, there were strong rumors of the two being married to each other. The rumors surfaced after Jackson and Lapka visited New York City Hall to register as domestic partners.
However, the Glee actor downplayed suggestions citing the law per which it was illegal for a same-sex couple to get married.
Im not married, but thx 4 the love. Still illegal for us to get married in NY! Those ugly bridesmaid dresses will have 2 wait for equality.
Cheyenne Jackson Felt Ostracized Growing up Gay
During his exclusive conversation with Logo, Jackson opened up about his past growing up in a small town in Idaho.
Per Jackson, he grew up in "a little tinny-town" in Northern Idaho called Oldtown.
At the time, his native town was inhabited by mere twelve hundred people, and therefore, the actor would visit a nearby town to lay his hands on LGBTQ publications.
"Where you are gay in a small town where there aren't a lot of people like you, you feel ostracized," said Jackson.
He recalled "growing up so different," in a place where his subject of interest wasn't similar to that of other people.