'The King of Queens' Star Leah Remini's Husband Had Nothing but Praise for Her after She Labeled Him 'Serial Cheater'
'The King Of Queens' star Leah Remini made several bold claims in her book, with one of them being her husband Angelo Pagan being a 'serial cheater.'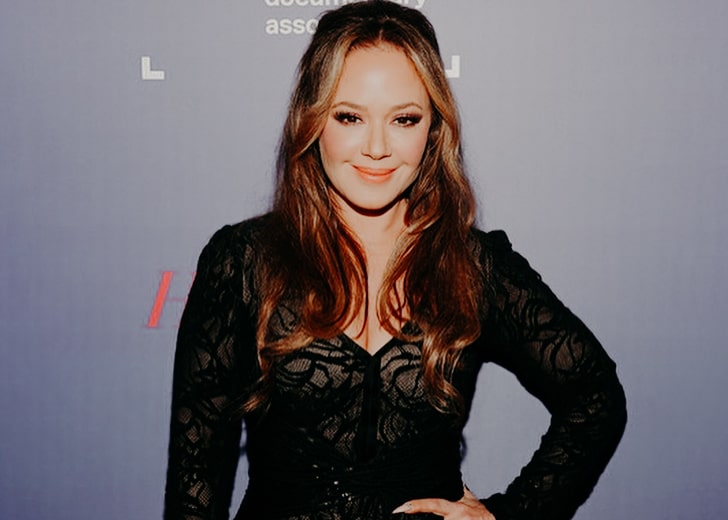 The King Of Queens star Leah Remini has been together with husband Angelo Pagan for 25 years. During their almost 18 years of marriage, the two have gone through a plethora of ups and downs. Most notable of them is probably the series of claims she made in her 2015 book Troublemaker: Surviving Hollywood and Scientology. There, she wrote that her husband Pagan was a serial cheater.
Remini clarified that she wanted to say that and all the other things she claimed before the Church of Scientology, which she and her husband quit in 2013, attacked her and her family.  And her husband, too, showed his support for her words and actions before the Church of Scientology, which she and her husband quit in 2013, attacked her and her family.
Remini Made Claims About Her Husband Being A Serial Cheater
In her 2015 book, Troublemaker: Surviving Hollywood and Scientology, Leah Remini made several scandalous claims. She wrote: "I am selfish and self-centered … have physically threatened people … my husband is a serial cheater and my mother was a slut."
Later she explained her reasons for making those claims, stating that it was to protect herself and her family from being targeted by members of the Church of Scientology. Remini had been speaking publicly against the church ever since her apostasy alongside her husband and mother.
Well, I know the policy of the church when someone speaks out publicly against them. I know how they deal with people like me.
She further added that the church members would take something out of context from people's confessions and release the statements.
As for the matter regarding her husband Pagan being a serial cheater, some have interpreted it as reflecting that he was still in another relationship when he and Remini got together.
Husband Shows Support For Remini
Despite what Remini claimed about her husband, Pagan doesn't seem to mind. He even supported her decision publicly and called her brave, bold, and beautiful.
Previously, he was a part of the Church of Scientology alongside Remini and her mother, Vicki Julia Marshall. The two followed Remini in her decision to leave the church, which she had been a part of since she was eight years old.
The King Of Queens actress had shared that the main motivating factor behind her apostasy was that her daughter Sofia wouldn't have to choose between family and the Church. And with that reason, it makes sense for Pagan to support her decision and follow in her footsteps to leave the church as both he and Remini are very close with their daughter.
According to his Instagram page, Pagan describes himself as "Actor, singer, producer, and entrepreneur but best known for being the world's greatest dad!"
Aside from Sofia, he also has three other sons from his two previous marriages with Elaine Aviles and Raquel Williams. He had two sons with his first wife, Elaine — Angelo Alexander Pagan (born December 29, 1986) and Nicholas Pagan (born December 10, 1988). Following that, he had his third son, Angelo Pagan Jr. (born April 18, 1993), with second wife Raquel Williams, and finally, daughter Sofia Bella Pagan (born June 16, 2004) with Remini.