Here's Why Cherie Chan and Fiance Jessey Lee Left 'Bling Empire'
Cherie Chan and Jessey Lee say goodbye to 'Bling Empire.'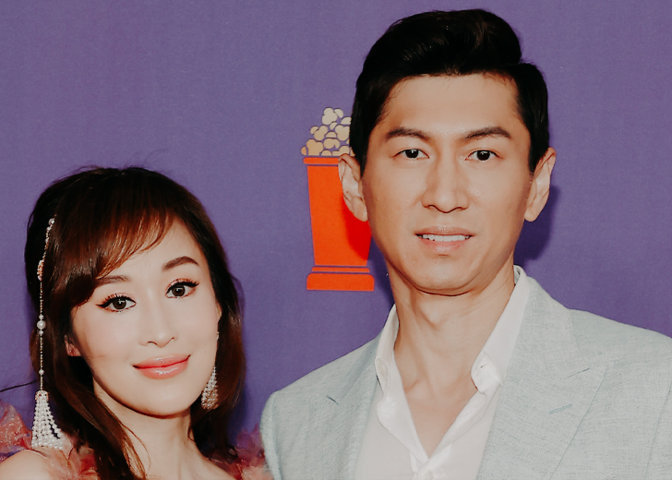 Bling Empire is a Netflix reality TV series that revolves around affluent East Asians and East Asian-Americans.
This real-life version of Crazy Rich Asians is about wealthy socialites who reside in Los Angeles and live their lives to the fullest. 
The show premiered on January 15, 2021, and was well-received by fans and critics. As a result, Bling Empire was renewed for a second season on March 10, 2021. 
However, two prominent cast members, Cherie Chan and Jessey Lee, are not returning for Season 2. 
Cherie Chan and Jessey Lee's Departure 
Initially, Chan and Lee were skeptical about joining the show. The longtime couple's families are very private about their lives hence, the pair did not know what to do. 
But for Chan, this was an opportunity to share her cultural values and her life. Eventually, they joined Bling Empire.
The pair quickly became fan-favorites. They were loved on season one, and many were expecting them to be a part of the show in the future as well. 
Unfortunately, that will not happen. On July 14, 2021, TMZ exclusively reported that the pair would part with the series.
They told the tabloid that they made such a decision to focus on their family and businesses. The duo shares two children, a daughter, Jadore, and a son, Jevon.
Recently, they also got engaged. In the season one finale of Bling Empire, Chan went down on one knee and asked her beau for his hand in marriage. The couple is not married yet, but they have been planning their wedding since the engagement.
Before they officially announced their departure, the couple had already hinted at it in February 2021. Chan told The Sun that they were unsure if the pair would return for season 2. 
Chan explained she did not realize that the show would provide them with a vast exposure and fan base. She revealed that everything became different for them after the release of Bling Empire.
Chan is also looking out for her kids. The reality star shared she is worried about their safety following the show's massive success, and now her key priority is to protect them. 
Along with that, Chan and Lee are also focused on their business, Bresatech and Religion Tequila. They want to build a legacy for their children without having to rely on their families. 
In the interview, the socialite also spoke about how her fans are waiting to see how the wedding would unfold, admitting it was tough to decide if they would return for the second season to showcase their marriage. 
However, now that is confirmed they are leaving, it seems fans would have to settle for pictures of the big day on their social media. Nevertheless, Chan and Lee are grateful for the opportunity to be on Bling Empire. 
Cherie Chan and Jessey Lee's Net Worth 
Chan and Lee are affluent business people with a considerable net worth. Both of them come from wealthy families with successful businesses that they will someday inherit. 
Chan is an heiress to a large Denim Company and also a former pop star. However, her primary source of income at the moment is from the company that her uncle runs. 
She wanted to be a Japanese pop star and was also signed to Sony Music. But, sadly, her mother did not allow her to pursue her dream, so Chan chose a traditional route. 
Lee is a trust fund kid with a good grasp of business and money. He has invested in various companies, from technology to medicine. 
He has opened his own furniture business called Lee Furniture. Chan and Lee also own a tequila brand. Combined, the two have amassed a net worth of a staggering $200 million.