Chase Stokes Reportedly Dating Steve Jobs' Daughter Eve Jobs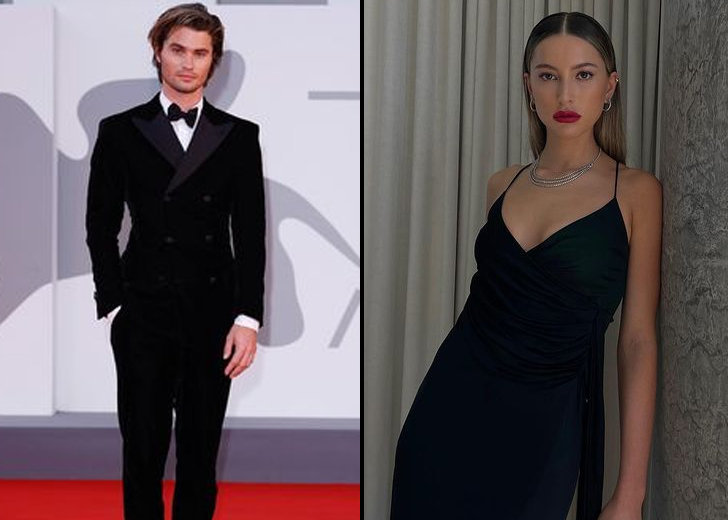 Chase Stokes has been involved in dating rumors left and right since his relationship with ex girlfriend Madelyn Cline ended. The two had gone back and forth in their relationship for a while.
After Cline, Stokes was seen with Val Bragg. And now, a new woman is being linked with the Outer Banks star.
And this rumor is thanks to Deux Moi and its loyal detectives.
Chase Stokes Dating Steve Jobs's Daughter?
On February 1, 2022, anonymous submission came through on the celebrity gossip account that claimed something was going on between Stokes and Steve Jobs's daughter Eve Jobs.
In reply to the account's question about any celebrity dating rumor, someone wrote that Stokes and Jobs were now boyfriend and girlfriend.
"Chase stokes [sic] is dating Steve Jobs daughter Eve Jobs," the anonymous submission reported.

A screenshot of an anonymous submission on Deux Moi that claimed Chase Stokes and Eve Jobs were dating. (Photo: Deux Moi/Instagram)
Further, the informant also claimed they were vacationing together at the time of the submission.
At first, the page was doing its due diligence regarding the rumor.
The page admitted they had received a few messages on Instagram. But they denied saying it was true because they were waiting for some "photographic evidence" to show up.
And photographic evidence did come through just a while later. A few stories later, the page uploaded another screenshot about the rumor.
The screenshot included the previous question, and right below that, there were pictures from one of the informants.
It was two pictures from the posts made by Stokes and Jobs. Both allegedly showed the same dog.

Chase Stokes and Eve Jobs reportedly vacationed together, according to a Deux Moi submission. (Photo: Deux Moi/Instagram)
The same Shih Tzu featured on both their stories, thus confirming they were together around the time the posts were made.
The anonymous informant also claimed that Stokes and Jobs were on vacation for four days before leaving for the Outer Banks' shoot.
One more claim was made — they were friends, and their families also followed each other on Instagram.
At least one of those claims can be verified. At the time of this writing, both Stokes and Jobs follow each other on the platform.
Chase Stokes Making Things Obvious?
As if following each other wasn't enough, Stokes has been making his presence in Jobs's life apparent through Instagram.
The actor has been leaving seemingly normal comments on Jobs' posts lately.
Jobs made a post on January 2, 2022, where she posted a bunch of portraits from a photoshoot. The first picture showed her posing for the camera with hands in her hair.
Stokes made a joke in the comment section. "Do you have a headache or something," he wrote, which elicited a few laughs in response.
Moreover, on January 18, 2022, Stokes left another comment on her post made that day. This time, he admired her shoelaces.
All these seem to be playful back and forth, and the alleged couple has confirmed nothing yet. It remains to be seen whether they are actually dating or just friends who go on vacations together.
Stokes's last publicly-known intimate encounter with a woman was right at the end of December 2021. Then, he was spotted making out with Val Bragg at a bar in Orlando.
She later came forward and denied they were dating.
Before this, Stokes was with ex girlfriend Madelyn Cline. They reportedly broke up in November 2021 but were spotted together on a few occasions later, most recently in early December 2021.
Things have been quiet between the two since then.
As for Jobs, she was once dating Harry Hudson. They even went Instagram official. But she has since deleted the post.