Has Charlotte Flair Married Her Wrestler Fiance Yet? A Look into Her Love Life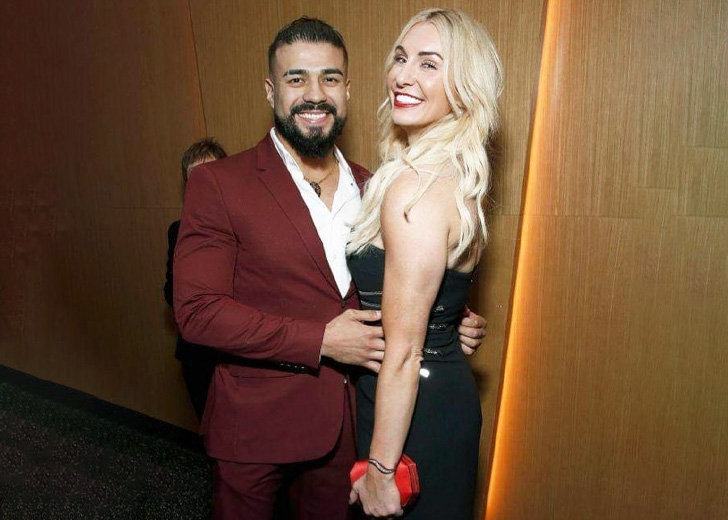 Ashley Elizabeth Fliehr, known by her stage name, Charlotte Flair, is the current WWE SmackDown Women's Champion.
She has recently received many questions about her relationship status.
Many have wondered, "Who is Charlotte Flair dating?" and the answer to that is a fellow wrestler, Andrade El Idolo. 
The Couple Got Engaged in 2019
Flair and her boyfriend Andrade went public with their relationship in April 2019.
They frequently shared pictures of them working out together in the gym and traveling around the country to spend quality time together. 
The couple walked the red carpet together before WWE's Hall of Fame ceremony during WrestleMania weekend in 2019. 
After dating for nearly a year, Andrade proposed to Flair during a yacht trip on New Year's eve 2029.
On December 31, 2019, Flair posted a snap of the couple announcing their engagement to the public. Following WrestleMania, they were also seen vacationing together in the Dominican Republic.
Is Charlotte Flair Married?
It has been almost two years since the couple has been engaged. However, there has been no news of Andrade being the husband of Flair yet. 
According to Republic World, the pair had plans to marry in 2020 with a traditional ceremony in Mexico.
However, they had to postpone their plans because of the Covid-19 pandemic and the travel restrictions.
Flair and Andrade are still engaged and are open to sharing their relationship with their followers on Instagram. 
How They Met
Andrade and his fellow wrestling superstar had been working for the same company for quite a while in 2018.
Although they met during the official meeting, the two had few interactions with each other.
According to Sportskeeda, their co-worker, Karl Anderson, rolled the ball for them for the first time. 
Andrade revealed he had his first date with Flair during a show on WWE's European tour.
They immediately clicked when they met each other for the first time on their date.
About Charlotte Flair's Previous Relationships
Flair walked the aisle with her then-boyfriend Riki Johnson in May 2010. Flair even had his name tattooed below her waistline.
However, their relationship went downhills, eventually leading to divorce three years later, in February 2013. 
Her joint biography with her father, Second Nature, released in late 2017, mentioned that she left Johnson after being the victim of multiple domestic assaults.
In October 2018, Johnson filed a lawsuit against Flair, author Brian Shields, her father, and WWE for "defamatory statements" written in the book.
After her split with Johnson, she was spotted with her fellow wrestling star, Thomas Latimer.
The couple exchanged vows a few months after they started dating. But, nearly two years after they got married, the pair called it quit in October 2015.