Here's TikTok Sensation Charlie Blythe's Honest Confession about Her Parents
"My parent's divorce made the news, calling my mom a gold digger, and the comments were full of men counting down the years until I turned 18."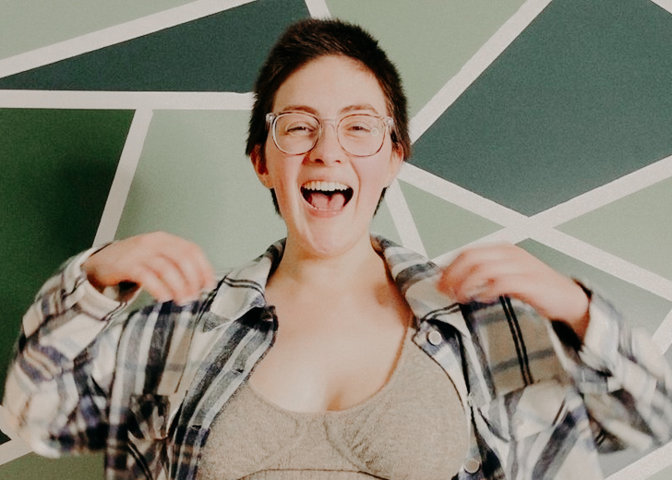 TikTok sensation Charlie Blythe rose to prominence after her honest confession about her parents' "actual rich person behavior" and her privileged upbringing.
Her confession video on TikTok, posted on December 3, 2020, now has over 16 million views.
The spotlight also helped her gain huge numbers on her public social media handles. She has over 173 thousand followers on TikTok and over 3200 followers on Instagram.
Blythe Lived In Constant Fear of Being Abducted
Blythe took to TikTok to respond to another TikTok user, who asked, "What's the most insane actual rich person behavior that you've experienced?"
In her response, the famed TikTok star opened up about her upbringing, which was filled with extravagance, drama, fear, and mystery.
Blythe shared her family house was so big that she had to communicate via the intercom system to let her father know the dinner was ready.
So here's the twist: the dinner used to be 3-course meals prepared by a private chef.
Her family home also had at least seven employees at a time, including security guards.
Despite the tight security, she revealed that her mom constantly feared the employees would hatch a plan to kidnap Blythe.
I wasn't allowed to put my last name on social media because people would track me down and kidnap me.
Hence, even when she needed anything from the grocery store, she only had to write down the list on a notepad kept in the kitchen. The next day, she would receive her things.
Blythe also shared one instance when her dad couldn't repeat a 30-minute commercial flight from Nantucket to Boston.
"One time we took a 30-minute commercial flight from Boston to Nantucket, and my dad hated commercial flying so much, despite the fact state police officers helped us get through it, he had the private plane meet us in Nantucket to bring us back to Boston," she explained.
She Has Not Revealed Her Parents' Identity
Although she shared experiences of living with her parents with an extravagant lifestyle, Blythe chose not to reveal their identity in public.
That being said, she did disclose that her parents got divorced before she turned 18. She jokingly said her parent's divorce complicated her life as she could not keep track of her underwear in the four houses she was forced to live in.
"My parent's divorce made the news, calling my mom a gold digger, and the comments were full of men counting down the years until I turned 18," Blythe added.
Turned off the Comments and Changed Her Name
Her confession video sent many netizens on a mission to find out the details about her parents, heritage, and anything related to her personal life.
In the subsequent video, she said that some people in the comments had got the information right. Due to that, Blythe had to turn off the comments on her original video since she wanted her family's privacy.
On December 13, 2020, she also confirmed that she had changed her name on social media. Previously, she went by the stage name Ansonia.
She Is Also a Singer-Songwriter
A quick scroll through her Instagram shows that Blythe is an aspiring musician and a cat lover.
In May 2020, she released a song 'Toothache,' which she wrote, composed, produced, and sang all by herself.
The YouTube video's description reads her name as "Charlie Blythe Henry."