Here Are 10 Celebrities Who Are Unrecognizable without Makeup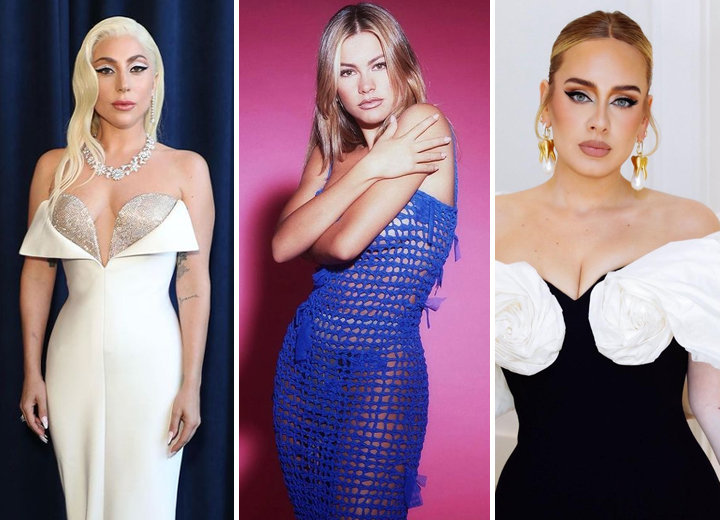 In recent years, there has been a newfound love and appreciation of all things natural, from the clothes we wear and the food we eat to the photos we post on our social media. 
And because of that, the #NoMakeup and #wokeuplikethis selfies started trending on social media, and celebrities quickly jumped on board.
These celebrities embraced their natural features, which surprised many fans as they were used to seeing them all glammed up. Here are ten celebrities who are unrecognizable without makeup
1. Lady Gaga
The pop star Lady Gaga is the first celebrity on our list of unrecognizable celebrities without makeup.
Gaga loves getting glammed up for red carpet events to match her elegant and eccentric outfits, but she is not afraid to strip down. 
Gaga often posts photos of her nude face on social media, but she took it a step further and famously did not wear any makeup in the 2018 film A Star Is Born.
And although she looked very different, she rocked her new look with confidence. 
2. Gabrielle Union
If Gabrielle Union had never shown her bare face, we probably would not have known she had freckles. Her freckles were usually covered up with heavy-duty foundation. 
https://www.instagram.com/p/CiJMqLSPXve/?hl=en
So when the actress posted an all-natural look, fans were surprised. 
3. Sofia Vergara
The Modern Family star is usually spotted in her signature smoky eyes and red lip combo, but she looked completely different when she showed her face without it. 
It was like she had aged backward and looked ten years younger with a fresh face. 
4. Adele
If you look at Adele's old photos, it is clear she is no longer the same person, thanks to the dramatic weight loss that everyone was talking about in 2020. 
Besides the weight loss, the Grammy-winning artist wears her bold signature look, so fans had to do a double take when she posed all-natural for her social media content. 
5. Nicki Minaj
The 'Superbass' rapper, Nicki Minaj, started her career rocking rainbow wigs and loud and candy-colored makeup. She has toned it down over the years but still rocks a fully made-up face.

Nicki Minaj without makeup. (Source: Instagram)
However, when she shared pictures without a smidge of eyeshadow or her usual fluttery lashes, fans were not sure if they were still looking at the rapper they were familiar with. 
6. Marilyn Manson
This list would be incomplete without the Death Metal icon Marilyn Manson. Manson is not only the most iconic and controversial figure in rock music but also the trendsetter for using pancake makeup and eyeliner for his alter ego. 
His face is covered in ash white makeup, completed by his smudged black eye shadow look that almost makes it seem like someone punched him.
But when he exposed his bare face, fans were surprised to see a completely different person. The singer himself noted that most people did not recognize him without makeup. 
7. RuPaul
Like Mason, RuPaul, the Drag icon, is often seen in over-the-top, dramatic makeup, except that he is more Drag than Death Metal. 
But drag makeup is tough work, so RuPaul usually prefers to be without makeup. The drag icon has freckles all over his face that can confuse fans sometimes. 
8. Madonna
Madonna has undergone several transformations in her career and is hardly seen without makeup.
But when she is not wearing any, she looks a little different, just like everyone else.
9. Cardi B
Cardi B is often seen in heavy makeup, but when she gave fans a look at the girl underneath the glam, fans noted that she was almost unrecognizable.
10. Tyra Banks
In 2015, when Tyra Banks posted a makeup and filter-free photo on Instagram, fans were awed by her natural beauty. 
But some noted that she looked very different and commented that she looked like a "crazy ex-girlfriend" in the photo.