Cate Blanchett on Playing Gay Character as a Straight Actor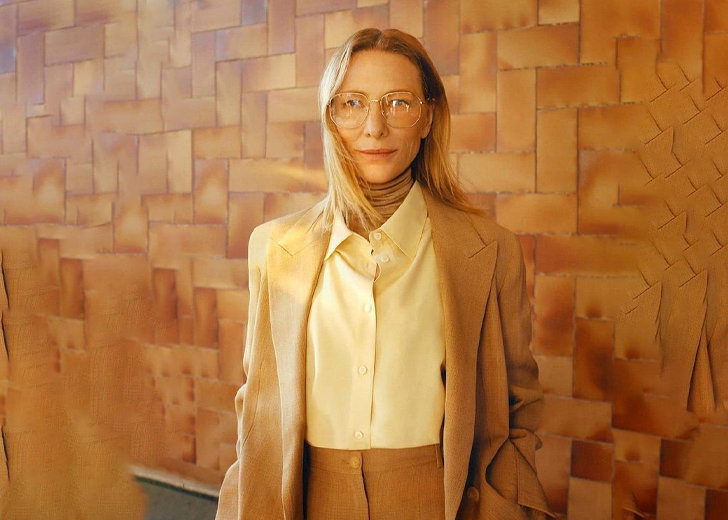 Representation matters a lot in the entertainment industry. Previously, the gay community was not as represented as they are recently. 
This representation becomes significant when a gay person plays such characters. 
Some prominent examples of such are Sasha Lane in The Miseducation of Cameron Post, Troye Sivan in Boy Erased, and Jim Parsons in The Normal Heart. 
However, Cate Blanchett has some other thoughts about this representation.
She believes straight people should be able to play gay characters and defends them wholeheartedly. 
Cate Blanchett on Straight People Playing Gay Roles 
Blanchett played the role of a lesbian in Carol. Based on Patricia Highsmith's novel, The Price of Salt, the story revolves around two women and their love affair. 
Blanchett played the titular character, earning her a lead actress nomination. She took part in Close Encounter, where she discussed her role in Carol at the Rome Film Festival. 
While conversing with Antonio Monda, she talked about straight people playing gay characters.
She confessed she had never been asked so much about her sexuality until she played a lesbian. 
Blanchett defended straight people and said that not playing people from the LGBTQ+ community defies the purpose of acting.
She even said she "will fight to the death for the right to suspend disbelief" and would play roles beyond her experience.
According to her, the experience would provide many opportunities for straight actors.
She criticized the American entertainment industry, saying they expect "people to make a profound connection to a character when it's close to their experience."

Cate Blanchett posing for a photo. (Source: Twitter)
Blanchett further explained that being an actor was "an anthropological exercise." This meant that she could experience historical events she knew nothing about. 
This also included her playing "a character whose political persuasions are entirely different" than her own. 
Is Cate Blanchett Gay?
Blanchett has not explicitly revealed her sexuality yet. She has joked that she is gay a couple of times, but she is married to a man and has kids. 
In an interview with Variety, she was asked if playing Carol was her first turn as a lesbian.
The actress replied, "On film — or in real life?" 
She later said that she had past relationships with women but did not elaborate on it. She admittedly never thought about a label for her sexual orientation, hence she did not rely on them. 
However, she once called herself "a lesbian" while talking with fellow actress Sarah Paulson. The two were on Instagram live in May 2020 to promote their show, Mrs. America.
She blurted out that she was a lesbian, but did not clarify it. Blanchette has been married to Australian playwright Andrew Upton for over two decades.
The duo met in 1996 at a movie set but did not like each other at the time. Blanchett thought he was arrogant, and Upton believed she was aloof.
But a year later, they reconnected over a poker game at a party and went home together.
Fast forward to three weeks later, Upton proposed to the actress, who said yes.
Soon they got married and had their first son, Dashiell, in 2001. The pair were blessed with their second son, Roman, three years later.
In 2008, Blanchett gave birth to her third son, Ignatius, and in 2015, the couple adopted their fourth child, daughter Edith.