Carole Baskin's Relationship Timeline — Her Past Marriages and Life with Current Husband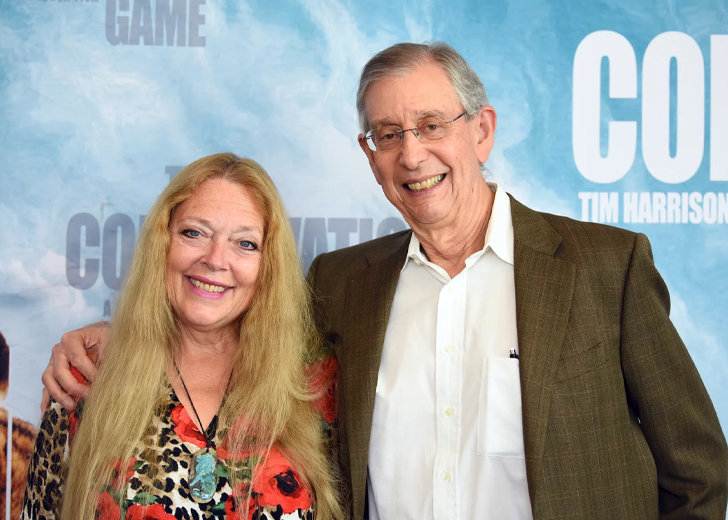 Carole Baskin became a big name in entertainment and in conspiracy theory circles after her appearances on Joe Exotic's Tiger King. Her life was discussed on the show.
Many of those discussions revolved around her personal life, romances over the years, and her connection to the disappearance of her second husband. There's a lot to unpack about her dating life that spans over four decades.
Here's a rundown on how her love life has been over the years, and her life with her current husband, with whom she has been for over half of those four decades.
Life with First Husband, Michael Murdock
Baskin's first-known romance was with Michael Murdock, her boss at a Tampa department store. She got a job at that place when she was 17 — she had been living alone for two years after running away from home at 15.
Murdock, often referred to as Mike, let her keep her cat in his apartment because she had been keeping her cat (an animal she was fond of) in her truck during the daytime. This generosity attracted her towards him.
They moved in together and got married on April 7, 1979. She says she only married him to get her parents off her back as they were disappointed she was living with a man without being married to him. She also says she never loved him.
In October 1979, she became pregnant with her daughter, Jamie Veronica Murdock, and she was born on July 16, 1980.

Carole Baskin with her first husband, Michael Murdock, and their daughter, Jamie Veronica Murdock. (Photo: Twitter)
Mike was very possessive about her and also violent. Besides keeping tabs on her so she wouldn't sneak out, he would also beat her often after their fairly regular fights.
One night in 1981, after a particularly bad argument, she was sure he was going to beat her again. So, Baskin, 19, escaped the house barefoot after throwing a potato at his head.
This marked their unofficial divorce, as she never returned to him again. The official divorce came a few years later.
That night, while escaping her first husband, she came across her second.
The Husband That Vanished
On the streets of Tampa that night, a mysterious guy pulled up beside her. Baskin refused to get into his car the first time, but she got in the second time, after being intrigued by him and the gun she could get a hold of in the back seat.
The gun did not come to use, though. Instead, he drove her to a motel, and they spent the night talking. She fell in love with him "there and then."
Baskin only knew one thing about him at this point — his name, Bob Martin, which she later learned he had fabricated. They were both married when they started their affair.
Only when she called him at work one day did she realize he wasn't Bob Martin, but Don Lewis (full name - Jack Donald Lewis). It was at that moment she realized she was involved with a millionaire.
As 1991 came around, they completed their divorces with their former spouses and got married. She had been with him for about a decade at that point and had also helped him get a lot richer than he was before they met.
Together, they ran an animal farm called Wildlife on Easy Street, on Easy Street. They mostly had cats, and were raking in so much money that they fought over it constantly. 
His true nature was unfolding in front of her eyes. He was, according to her, obsessed with sex and had a lot of affairs with other women on the side. He would fly to Costa Rica often, a detail that would later be more important than it seems here.
In June 1997, as their marriage started going downhill, Lewis filed a restraining order against Baskin. He claimed she had threatened to kill him, but his request was denied.
A few weeks after his failed restraining order attempt, he vanished. On Monday, August 18, 1997, Lewis had plans to transport cars to Costa Rica and run a few other errands. He left their home that morning and never returned.
He has never been found and was declared dead in absentia on August 19, 2002.
Another Man, Another Restraining Order
After Lewis's sudden disappearance, Baskin moved on with another man. She dated someone named Jay Baykal after Lewis went MIA.
In 2002, Baykal, too, filed a restraining order against her. Again, the police denied his request.
12. After Don Lewis vanished, but before Carole married Howard, she dated a guy named Jay Baykal.

In 2002, Jay filed a restraining order against Carole, which includes some bizarre and suspicious-sounding details regarding Don's disappearance: https://t.co/k2uWfaT4is pic.twitter.com/hKsQIzCjeL — 𝐑𝐨𝐛𝐞𝐫𝐭 𝐌𝐨𝐨𝐫 (@robertmoor_) March 24, 2020
He claimed in his request that when he asked Baskin about Lewis and what would happen if he returned someday, she responded with, "Dead body cannot talk."
How Carole Baskin Became Carole Baskin
Baskin met her current husband, Howard Baskin, in November 2002, at an event for No More Homeless Pets, a charity in Tampa Bay, Florida. They immediately formed a bond over their love for animals.

Carole Baskin with her current husband, Howard Baskin. (Photo: Carole Baskin/Instagram)
By 2003, Howard joined her sanctuary, Big Cat Rescue, as the Advisory Board's Chairman. In November 2003, he proposed, and a year later, in November 2004, they got married.
They now run the sanctuary together and live in Florida.