Who Is Carole Baskin's Daughter Jamie Veronica Murdock? A Look at Her Life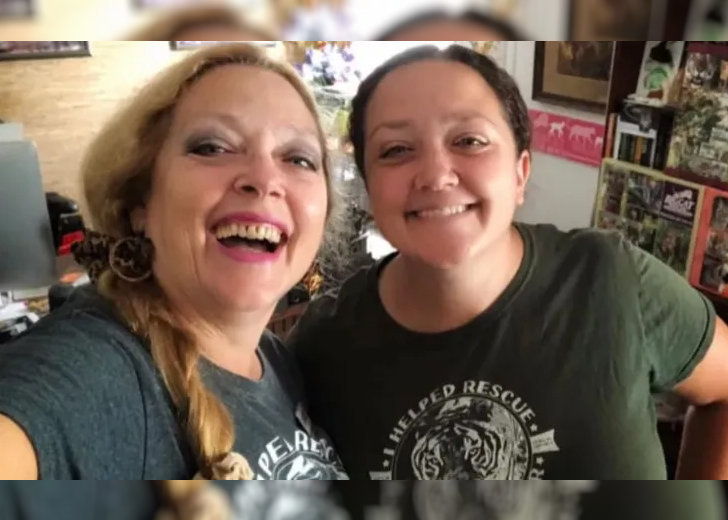 Carole Baskin has had three husbands in her life. The first time she married, she was 17.
It was also with her first husband, Michael Murdock, that she had her first and only child, daughter Jamie Veronica Murdock.
Jamie, like her mother, is an animal lover and has been involved in animal welfare since she was very young. Now, she is in a top position at her mother's sanctuary.
About Carole Baskin's Daughter Jamie Veronica Murdock
Jamie was born on July 16, 1980, just a year after her parents, Baskin and Murdock, got married. However, she did not get to see her parents live together for very long.

Carole Baskin with her first husband, Michael Murdock, and young daughter, Jamie Veronica Murdock. (Photo: Twitter)
By 1981, her mother had run away from the house and started an affair with another man, Don Lewis, who would later be her stepfather. Her mother divorced her biological father in 1990 and started a new life with Lewis.
Lewis became her step-father in 1991, and she got four step-siblings from her mother's second marriage.
A year later, Baskin and Lewis established Wildlife on Easy Street. This gave Jamie a place to exercise and nurture her love for animals, something she might have inherited from her mother.
From then to now, she has risen in ranks at the sanctuary, which was later renamed Big Cats Rescue after Lewis's mysterious disappearance. Baskin became the owner and caretaker of the farm and Jamie started helping her mother handle the rescue-related things.

Carole Baskin's daughter, Jamie Veronica Murdock, in 2013. (Photo: YouTube)
According to Jamie's profile on Big Cat Rescue's official site, she is now the president of the non-profit, a member of the Board of Directors, and the chair of the Volunteer Committee. Further, it's also mentioned that she has been in these positions for over ten years as of 2020.
One of her first contributions was to develop a sponsorship program that has been successful enough to help the organization's annual budget.
"Jamie runs everything involved with the administrative side of the volunteer program," a line from her bio reads. She trained animal rescue volunteers and coordinated rescues.
Baskin's daughter is also an "award-winning photographer" and handles the publication of the organization's Big Cat Times newspaper. She manages their online gift shop, ads, billboards, discount offers, and other attractions within the sanctuary.
Coming to her wildlife expertise, her bio claims she is a licensed wildlife rehabilitator and manages the sanctuary's bobcat rehabilitation program. She has "successfully raised, rehabilitated and released many wild Florida bobcats and leads expeditions into the release sites to track and camera trap wild bobcat populations."
Besides this, the foster kitten program and everything it entails, such as veterinary appointment schedules and enclosure maintenance, too, falls under her jurisdiction.
The 42-year-old animal rescuer expert isn't active on social media. The only platform she uses is Facebook, where she mostly shares her activities within Big Cat Rescue.
She also runs a side business, Dancing Buttterfly Studio, which is a "quirky and wild collection of mid century vintage style" original art. She makes barbecue caddies, wood crafts, paw print and watercolor art of various wild animals, picture frames, jewelry, etc.
As for Jamie's personal life, she is a married woman. On January 14, 2013, a video on the channel DailyBigCat introduced her and someone named Dr. Justin Boorstein as "newlyweds."
A Twitter account also exists on her name, where the bio suggests she has four children.
Whether this information is accurate is not certain as the account looks to be abandoned.