Did Carole Baskin Kill Her Husband? A Look into Don Lewis's Disappearance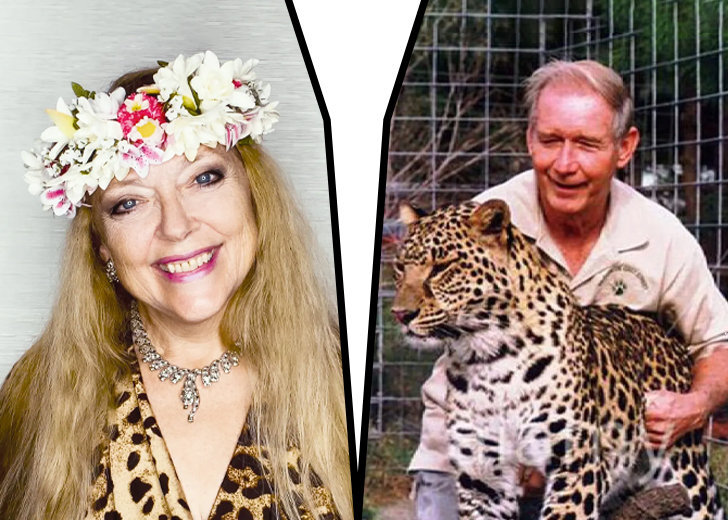 Carole Baskin and her Big Cats Rescue sanctuary became a hot topic after the release of Tiger King on Netflix. Her personal life and life surrounding her sanctuary were questioned after the show's release.
Baskin's relationship with her second husband, Don Lewis, and his mysterious disappearance was the most intriguing topic among the many others.
Baskin and Lewis's relationship was never a good one, and his vanishing raised many questions. One of those questions is, "Did Carole Baskin kill her husband?"
A lot of theories have been proposed regarding this, but do any of them have any merit?
Here's a look into the disappearance on Easy Street, what Baskin had to do in that, and what frenzy followed the vanishing.
Carole Baskin's Second Husband Don Lewis's Disappearance
Baskin married Lewis in 1991 and started Wildlife on Easy Street, which she later turned into Big Cats Rescue. The former couple had a lot of fights — they had different ideas on what their animal farm should do and how the money they made should be spent.
Their fights only got worse over time, and in July 1997, Lewis filed a restraining order against her. He claimed she had threatened to kill him.
His restraining order request was denied, although he gave a copy to his secretary, Anne McQueen, and told her to bring it up in case something ever happened to him. He had apparently told a few other people, too, that he felt his life was in danger.
And something did happen. Only two months after his failed restraining order request, he vanished with only one trace — his van.
He left his home on the morning of August 18, 1997, telling Baskin he was going to Costa Rica to transport some cars. He left and never returned.
An investigation ensued immediately after, and police found his van parked at an airport nearby, with the keys still inside and no further evidence for his disappearance.
Until now, many people have been questioned, one of them being Baskin, but no one has been arrested. The case remains open as of 2022.
Lewis was declared dead in absentia in 2002, but the police are still requesting people to come forward with any tips regarding the case.
Despite a lot of attempts to find him and his whereabouts, nothing substantial has propped up in all these years.
This has created a void that people have felt the need to fill with possible ways of his disappearance. And this is where theories and questions about Baskin potentially killing her husband come up.
Did Carole Baskin Kill Her Husband?
Tiger King and Joe Exotic have been one of the biggest contributors to unofficial theories about Baskin being responsible for Lewis's disappearance and, potentially, death. During the first two seasons, Exotic himself contributed to a lot of those theories.
One of the first theories is that Lewis went to Costa Rica. He had a lot of property there and had business dealings there. So, many think he started a new life there with a new identity, away from Baskin.

Carole Baskin (right) and her second husband, Don Lewis (left). (Photo: Twitter)
Another theory suggests he crashed his plane while going to Costa Rica. However, despite investigation, no wreckage was ever found to corroborate this theory.
Now, coming to the claims that Baskin was behind her husband's disappearance, there are a few conspiracies. Lewis, as well as one of her ex boyfriend's attempts to issue a restraining order against her, is the starting point for these speculations.
Tiger King explored a theory that Baskin put Lewis through a meat grinder and fed the remains to her tigers. Baskin has refuted these speculations, saying she couldn't put even his hands through a meat grinder, let alone his whole body.
Exotic also made a music video, 'Here Kitty Kitty,' where he showed a Baskin-lookalike feeding raw meat to her big cats. The now-incarcerated animal breeder further claimed she fed Lewis's remains to her tigers, who are known to have one of the most acidic stomachs in the animal kingdom.
So, he theorizes tigers could digest Lewis without leaving a trace. However, it's worth noting that not many believe this theory.
The family of Don Lewis, the man many believe to have been murdered and fed to tigers by Carole Baskin, ran a commercial looking for justice for Don during tonight's Dancing with the Stars premiere featuring Carole Baskin. WHATTA move. pic.twitter.com/wtdEiBRKrm — KFC (@KFCBarstool) September 15, 2020
The final theory about Lewis's disappearance is that Baskin buried his dead body under a septic tank within her sanctuary. "If we dig up that septic tank, I promise you he's underneath that damn thing," Exotic said in Tiger King.
This conspiracy, too, fails to hold up as no septic tank was within the sanctuary's premises when Lewis disappeared.
So, there's nothing concrete that suggests Baskin killed her husband. Additionally, in November 2021, the theory about Lewis being alive and well in Costa Rica gained some more credibility.
In Tiger King's second season, the show revealed a letter from Homeland Security that said Lewis was alive and well in Costa Rica. Apparently, Homeland Security knew about this in 2002.