Canelo Álvarez Wants His Children to Have Everything but Also Learn Not to Be Dependant
Canelo Alvarez recently spoke consciously about his role as a parent.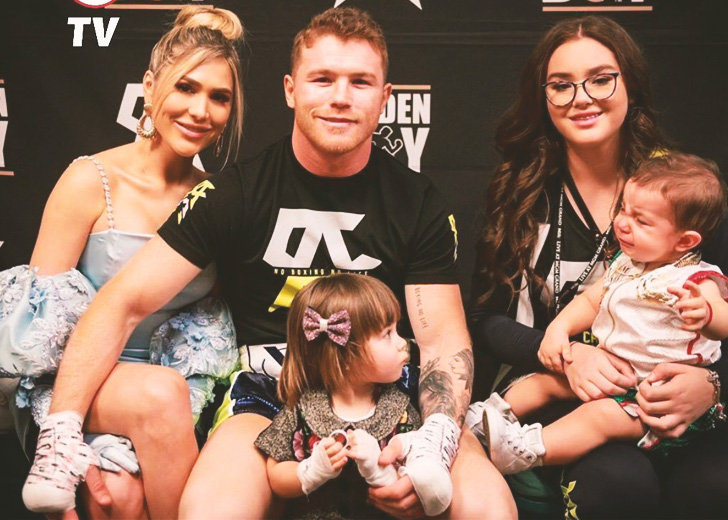 Professional Mexican boxer Canelo Alvarez is arguably one of the best in the business. He is a married man and the father of three kids from different partners. 
In a recent interview, he gave his thoughts on parenting and shared his insights on how to become a better parent. 
The Mexico fighter is a four-time world champion in different weight categories. He started his career in boxing around the age of 13 and turned professional at 15.
His first in-ring success came in 2004, when he won a silver medal at the Junior Mexican National Championships in Sinaloa, Mexico. The following year saw Alvarez go a step further and win the Junior Mexican National Boxing Champion in Tuxtla Gutiérrez, Chiapas. 
A Look into Canelo Alvarez's Wife and Child
Alvarez is married to his wife, Fernanda Gomez. The pair has a daughter named Maria Fernanda Alvarez, who was born in 2017. 
Alvarez and Gomez married in May 2021 during a ceremony in Alvarez's native Guadalajara, Mexico.
His wife, Gomez, is a businesswoman and runs the Nailbar & Boutique in her husband's hometown. Her business's official Instagram account, @fernandogomezgdl, currently has 545,000 followers.
Similarly, entrepreneur Gomez has a verified Instagram account. As of this writing, she has a strong following of 967,000 fans on the social media platform.
Canelo Alvarez's Children From Other Relationships  
Alvarez is currently married, but he is also known for his past relationships and children from partners. He became a father for the first time when he was merely 16 years of age.
At a tender age, the talented boxer found out that his girlfriend, Karen Beltran, was pregnant. 
In a conversation with host Graham Bensinger this past April, Alvarez talked about how he felt a sense of responsibility after knowing of his then girlfriend's pregnancy.
As per Alvarez, his initial reaction was to take care of her, so he decided to move in with Beltran in a rented house. But, unfortunately, Beltran chose to leave him and move on with her life. 
Despite his separation from his ex-girlfriend, his elder daughter, Emily Cinnamon Alvarez, is still a part of his family. As per Sportskeeda, Emily was born in 2007, and Alvarez is still actively involved in her life.
Emily is understood to be close to her dad as she regularly features in her father's family photos and social media posts. 
His two-year-old son, Saul Adiel Sepulveda, was born in 2019. Canelo shares the child with his former girlfriend and business partner, Nadia Sepulveda. 
Alvarez is believed to have a fourth child named Mia Ener with rumored girlfriend Valeria Quiroz, but the acclaimed boxer is yet to confirm the claims. As of this writing, Alvarez has maintained to only have three children. 
Canelo Alvarez on Becoming a Good Parent
During the chat with Bensinger, Alvarez explained his approach to parenting. The boxing sensation talked about how he didn't have much growing up in Mexico.
And as a result, he gave his daughter everything he could during the initial years of her upbringing. 
He later revealed that he was making a mistake by giving his children everything he did not have while growing up.
The athlete further talked about how "life is not like this," and you have to learn to earn it yourself.