Where Is Candy Montgomery Now? Five Facts about Her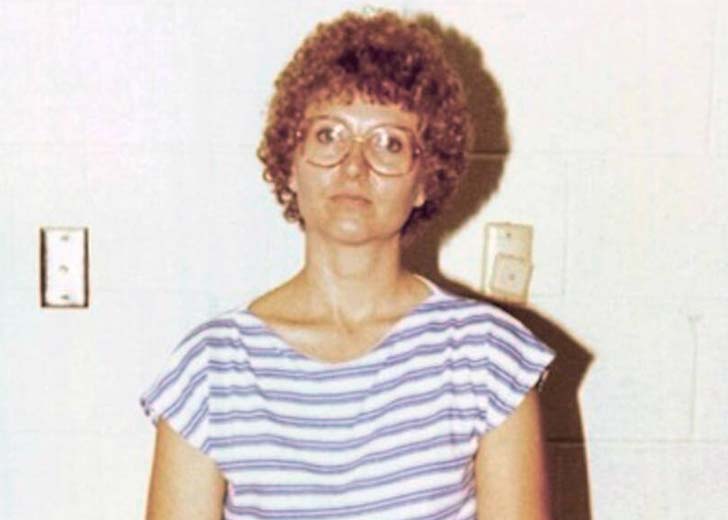 Nowadays, it is common for streaming services to make series and movies based on true crime.
From frauds to gruesome murders, most famous real-life cases have been adapted. Hulu has been one such streaming service that has been at the forefront in adapting such cases.
Their recent miniseries, Candy, is based on a murder case that shook America in the early 1980s in Wylie, Texas.
Jessica Biel portrays the real-life Candy Montgomery, who was accused of killing her best friend Betty Gore, played by Melanie Lynskey.
Montgomery denied brutally murdering her best friend. Instead, she claimed she acted in self-defense.

'Candy,' a Hulu miniseries based on the real-life case of Candy Montgomery. (Source: Twitter)
In the end, she walked away free of all the charges. Now, four decades later, Montgomery is making headlines because of the Hulu miniseries.
Many people wonder, "where is Candy Montgomery today?" and what she is doing nowadays. Here is everything we know about her and her case.
Candy Montgomery Was an Average Housewife
Montgomery was an average housewife of the 80s' before she was tried for murder. She met her husband Pat while working as a secretary at Texas Instruments.
According to Texas Monthly, the pair got married in the early '70s. Soon, they had two kids, a son and a daughter, whose identities had not been disclosed.
Montgomery moved with her family to Wylie, Texas, in 1977. After having kids, she became a housewife, and her husband became the sole provider for the family.
The family were Christians and regularly attended the First United Methodist Church of Lucas. Through the church, they met their friends and acquaintances and eventually met the Gore family.
What Happened between Candy Montgomery and Betty Gore?
After meeting at the church service, Montgomery and Gore's families grew close. The two women became best friends, and their daughters started having sleepovers together.
Unfortunately, boundaries were crossed sometime along the way when Montgomery began an affair with Gore's husband, Allan. Moreover, Gore was pregnant at the time.
Allan ended their affair after the birth of his youngest child in 1979. Montgomery was disappointed with their affair ending, and soon, Gore began suspecting her best friend and husband.
Montgomery went to Gore's house on June 13, 1980, to get a bikini. It was then that Gore came face to face with her best friend.
She confronted Montgomery, who then confessed to the affair. Gore went into a room, claiming that she would get the bikini.
But instead of a bikini, she came bearing an ax. An argument erupted between the two, but Montgomery was not the victim of the blade.
Gore was struck over 41 times during the altercation while Montgomery walked unscathed. In the end, she cleaned herself up and carried on with her day, leaving Gore dead on the floor.
Initially, Montgomery was not a suspect in the case. But later, after Allan confessed to their affair, she became the prime suspect.
Who Was Candy Montgomery's Husband?
Montgomery's husband, Pat, was an electrical engineer employed at Texas Instruments. Pat had a successful career at Texas Instruments, where he worked on "advanced military radar systems."
It is reported that he earned around $70,000 per year, which is about $332,000 in 2022. Pat stood beside his wife throughout the trial and was a supportive husband.
He moved away from Wylie after the trial with Montgomery. The couple allegedly got a divorce after moving away, and Pat remarried.
However, the identity of his new wife has not been revealed yet.
Where Is Allan Now?
It is unknown where Allan is today and what he is doing now. However, it was reported that he moved away after everything that happened with his ex-wife and ex-lover.
He then remarried, but unfortunately, the marriage ended in divorce. Gore's parents raised his and Gore's daughters after her untimely death.
Where Is Candy Montgomery Today?
After the trial, Montgomery moved to Georgia with her former husband. According to Entertainment Weekly, she lives there now and goes by her maiden name, Candace Wheeler.
She works as a mental health counselor alongside her daughter. Biel reached out to her for the Hulu miniseries, but Montgomery refused to be in contact with the actress.