Is Camille Vasquez Representing David Dobrik in a Lawsuit Battle with Jeff Wittek?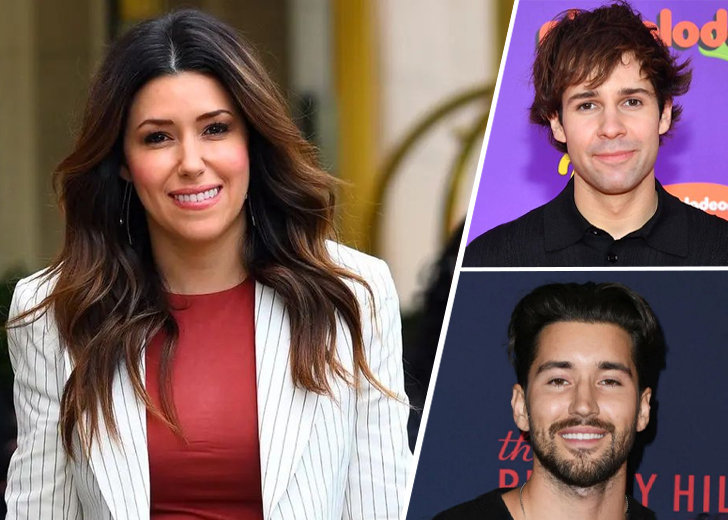 The weeks-long Johnny Depp versus Amber Heard defamation trial became one of the most popular topics on the internet.
For six weeks, Depp and Heard went back and forth detailing their volatile relationship and its ultimate, unhappy end.
The endless hours of witness testimony and shocking revelations attracted record-breaking numbers of viewers who followed the contentious trial on YouTube and social media.
Depp ultimately won his case against Heard, causing fans worldwide to celebrate his success. His lawyers, who were pivotal to the case, also received significant coverage.
One lawyer who caught people's attention was Depp's attorney, Camille Vasquez. 
Vasquez is a partner at Brown Rudnick Litigation & Arbitration Practice Group who has "extensive experience handling parallel reputation management and crisis communications issues arising from these engagements." 
Before Depp, she represented many celebrities, including Ben Affleck, Leonardo DiCaprio, and Jennifer Lopez. 
Now, according to internet theories, she will represent another high-profile celebrity, aka famous YouTuber David Dobrik. 
Camille Vasquez Representing David Dobrik in a Lawsuit against Jeff Wittek
On June 23, 2022, celebrity news page Def Noodles took to Instagram and uploaded a TikTok video of Vasquez with the headline "David Dobrik may have hired Johnny Depp's attorney."
In the caption, the outlet claimed that the video was from May 2022, and Depp's attorney Ben Chew mentioned she had a call with Dobrik. 
Ex-Vlog Squad member Jeff Wittek recently sued Dobrik for "negligence and tort" because of the excavator accident that nearly cost Wittek his life.

The video made netizens suspect Camille Vasquez might be representing David Dobrik in the lawsuit against Jeff Wittek. (Source: Instagram)
It is unconfirmed whether Vasquez will represent Dobrik in the lawsuit, but based on the followers' comments in the comments section, they do not want her to. 
"I hope she doesn't, she needs a winning streak and this will add a L to her. So DONT DO IT!!" one user wrote.
Meanwhile, another user wrote, "NOOOOOOOO, he better not have her as his lawyer bc David NEEDS to lose this case."
Some followers also stated that Vasquez should represent Wittek instead. "I hope she turns around and represents Jeff," one user wrote. 
David Dobrik Sued by Jeff Wittek
The YouTube star is facing a major lawsuit against Wittek after a 2020 stunt went wrong and resulted in near-fatal injuries for the latter. 
According to a lawsuit obtained by People, Wittek is asking for $10 million in damages. 
Wittek alleged that the accident rendered him bedridden for months and sustained hospital bills because of the intense injuries, including a broken skull, facial fractures, and eye damage. 
The incident happened in June 2020 during a stunt where Wittek was swung on a rope tied to an excavator while filming a video. 
Dobrik had been operating the construction equipment then, and the footage, which has since been deleted, was later posted on YouTube in April 2021.
In the filing, Wittek claimed Dobrik took things too far by spinning the construction equipment at "unsafe speeds" before halting it, causing Wittek to slam into the machine. He is now seeking both compensatory and punitive damages.