Was Bryce Hall and FouseyTube's Fight Fake? Kian and JC Reflect on Their Exit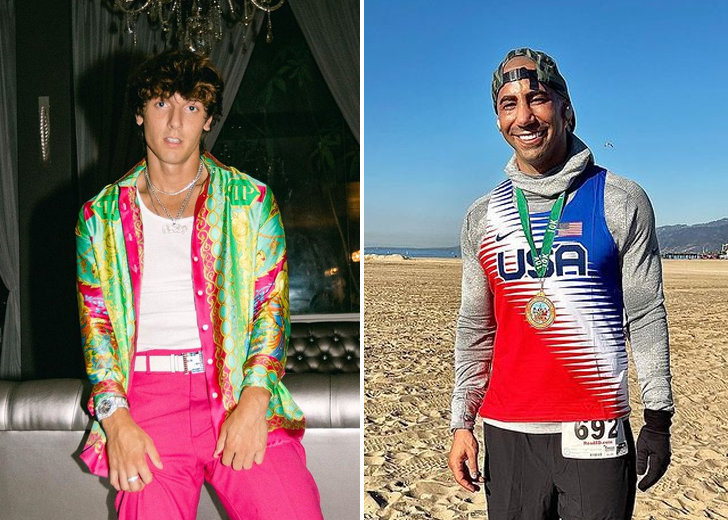 Bryce Hall and FouseyTube were kicked out from the ongoing season of the Reality House after the content creators were involved in a fight during episode three.
As per reports, their exit from the popular show is for "safety reasons."
The show's producers Kian and JC recently came forward and shared their take on the entire in-house drama.
During their appearance in the Dropouts Podcast, one of the show's creators, Kian, said he first perceived their actions as a joke or a prank.
He initially speculated that their fight might be fake or staged.
"We had wrapped filming like hours ago [and] we were having a productions meeting and that's when they came in," said Kian.
"We thought they were joking," added JC. "I think there's a lot lof tension between Hall and Fousey," Kian shared his suspicion.
Right after Hall and his co-stars left, Fousey, who seemingly passed out in the bedroom, was attended by the producers.

YouTuber FouseyTube (Source: FouseyTube/Instagram)
Later, he was checked by the medical team and was eventually moved onto another house.
After their fight was televised, the show makers put in an announcement saying, "To ensure the safety of the other contestants, Fousey and Bryce were asked to leave the house."
The Incident Involving FouseyTube, lavagrll and Bryce Hall
Toward the end of episode three, one of the show's casts, lavagrll, is shown talking about FoseyTube, initially calling him "entertaining as [expletive]."
She further called the YouTuber "definitely a good person" to have on their show.
But, during her conclusive remarks, lavagrll said that FouseyTube was intruding everyone's personal space inside the content creator's house.
While lavagrll was busy with her rant about FouseyTube, he sneaked to the back and stood still.
Upon noticing the YouTuber in the background, one of the show's producers asked lavagrll about what "you guys really think of Fousey?"
In her response, the popular influencer noted her counterpart for his "good intentions" to become a well-known influencer.
Fousey soon interrupted lavagrll and spoke in an intruding manner. He made rude remarks and immediately after, facepalmed her.
Fousey's actions made Hall interrupt the continual action, forcing his fellow YouTuber to leave the scene.
Bryce Hall's Fight with FouseyTube - Recap
Toward the episode's end, the audience was given access to their dorm room, where a seemingly upset Hall started a fight with his fellow YouTuber.

TikToker and Content Creator Bryce Hall. (Source: Bryce Hall/Instagram)
"I wouldn't touch a woman the way you touched a woman today," remarked Hall.
Fousey, in his defense, said he only pushed lavagrll on the forehead. However, Hall maintained it being "a face push."
A furious Hall told his co-star how he would see the incident after the show's airing. 
He later commented on his fellow content creator's actions as "the stupidest thing" he had seen him do.
Fousey later apologized to lavagrll. However, his apology was dashed by Hall.
During episode four, viewers saw Hall punching FouseyTube in the face a couple of times.
Recently, in the light of their recent actions, both YouTubers have come forward and said their apologies.
Hall said he was "super drunk" and therefore acted inappropriately.
"Fousey, I do completely apologize for doing that," he said.
Likewise, Fousey took to his Instagram and posted two stories citing alcohol as the main reason which "impaired everything."