Behind Bryce Hall and FouseyTube's Fight in 'Reality House' — Recap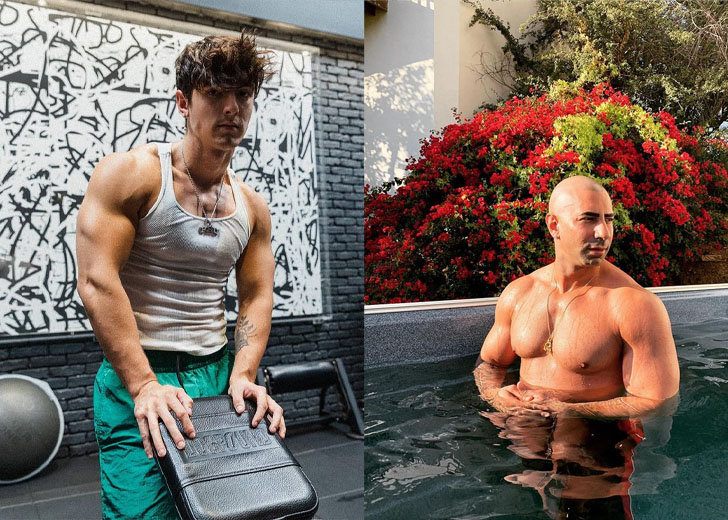 There has been a huge drama in the recent episode of The Reality House.
It all began after FouseyTube spotted Mariah, popularly known as lavagrll, talking about him behind his back.
The reality show consisting of content creators and online influencers is currently into its third season.
Episode three, the recent installment in the series, was made available on YouTube on Kian and JC's channel.
A Recap of the Show's Main Event
Toward the end of the episode, lavagrll is shown talking about FouseyTube, initially calling him "entertaining as [expletive]." "He is definitely a good person to have on the show," she continued.
However, in her conclusive remarks, lavagrll said that FouseyTube was "definitely intruding on our personal space," and therefore wasn't "a welcomed person," in the show.
Upon hearing what lavagrll has to say about him, the YouTuber sneaked to the back and stood still, while an uninformed lavagrll kept her rant alive.
This is our territory. We have been here, probably like two days. He does not have territory the way that we do. So we are gonna [going to] show [him] whats up.
One of the show producers interrupted lavagrll during her spout and decided to spice things up after noticing FouseyTube in the background.
He asked lavagrll about what "you guys really think of Fousey."
In her response, the popular influencer noted her counterpart for his "good intentions" to become a known name in the influencer world.
The bubble soon burst after FuseyTube appeared in front of lavagrll and gave her a piece of his mind.
While this was ongoing, Kane, another popular influencer, was standing beside lavagrll in a blue jersey.
FouseyTube spoke in an intruding manner and remarked whether "this blue [expletive] white boy" was going to protect the influencer from "what happens" to her in the reality house.
After the exchange of words, FouseyTube revealed to lavagrll that he was referring to money.
And immediately after, the YouTuber facepalmed lavagrll.
FouseyTuber's action made Bryce Hall, who is known for his association with The Sway House, interrupt the continual act paving the path for the YouTuber's departure.
Bryce Hall's Fight with FouseyTube
Later, the audience was given access to their dorm room, where an upset Hall started a fight with FouseyTube.
 "I wouldn't touch a woman the way you touched a woman today," remarked Hall.
FouseyTube, in his defense, made it clear that he only pushed lavagrll on the forehead.
It was "a face push," insisted Hall. 
During their initial exchange, FouseyTube asked Hall to "show me the replay."
Hall responded by telling his co-star how he would see the incident after the show's airing.
He further commented FouseyTube's actions as "the stupidest thing" he had seen him do.
As the tension between the two was reaching a point break, lavagrll joined the exchange and asked FouseyTube to "get out of my bed."
FouseyTube eventually apologized to lavagrll and, in his apology, told her that he did not mean his action. lavagrll then accused him of having muzzled her whole face.
Her claims seemingly left FouseyTube in dismay, which made the YouTuber call lavagrll's record of the events to be "a way different story."
The influencer repeatedly claimed FouseyTube to have wronged her, which yielded another apologetic statement from the YouTuber.
Hall dashed the apology and said it would only be accepted in the morning.
A pumped-up Hall, who was seemingly in the mood to fight FouseyTube, went on to have a heated war of words with his fellow content creator.