Brooklyn Beckham and Nicola Peltz Are Married — Details on Their Star-Studded Wedding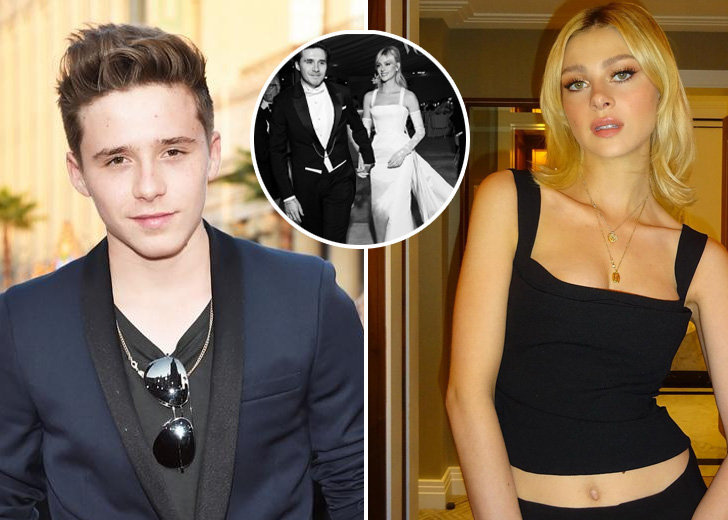 Transformers: Age of Extinction actress Nicola Peltz and Brooklyn Beckham are married. The two tied the knot in a star-studded wedding held on Peltz's family estate in Palm Beach, Florida, on April 9, 2022.
Brooklyn took to Instagram to share several pictures of his and Peltz's big day. In one post, he uploaded a black-and-white picture of himself and his wife and wrote "Mr. & Mrs. Peltz Beckham," in the captions.
Brooklyn Beckham & Nicole Peltz Are Married
Brooklyn and Peltz celebrated their marriage over several days, with guests arriving on Friday for welcome cocktails.

Brooklyn Beckham announced he was married to Nicola Peltz with an Instagram post (Source: Instagram)
Brooklyn's mom, Victoria Beckham, had expressed her excitement for her son's wedding just a day prior to the event.
"An exciting weekend ahead of us," she wrote in an Instagram post with pictures of her husband and their other kids.
Aside from Brooklyn's famous family, the guests for the wedding reportedly included Peltz's businessman father, Nelson Peltz, her model mother, Claudia Heffner, and her seven siblings.
Some other famous guests who were present for Brooklyn and Peltz's big day were Mel C, Serena and Venus Williams, Jordana Brewster, Gordon Ramsay, and Eva Longoria. Other than the aforementioned personalities, there were nearly 600 guests present.
The nuptials comprised a traditional Jewish ceremony, with Peltz's grandmother serving as her maid of honor.
Famed magician David Blaine and musician Marc Anthony performed for guests across the multi-day celebration. Blaine performed magic during the cocktail hours while Anthony performed four songs towards the end of the evening reception. 
A month after the big day, Peltz took to Instagram to give her fans a closer look to her diamond wedding band and an upgraded engagement ring. She posed for a mirror selfie, flaunting an emerald cut diamond eternity ring and an oval-cut diamond flanked tapered baguettes.
Beckham, too, featured in the post, joining his spouse in one of the selfies. 
Brooklyn Beckham & Nicola Peltz's Wedding Delayed by Pandemic
Brooklyn and Peltz started dating in late 2019. They were first romantically linked in October 2019 when The Daily Mail reported the duo was spotted at a Halloween party together.
Roughly two months later, Peltz made their relationship Instagram official with a mirror selfie. A couple of days later, Brooklyn took to Instagram to wish his girlfriend a happy 25th birthday.
Brooklyn and Peltz got engaged in June 2020 but kept the news under wraps for two weeks. The pair shared they were engaged on July 11, 2020, with synchronized posts.

Brooklyn Beckham and Nicola Peltz got engaged in June 2020. (Source: Instagram)
"Two weeks ago I asked my soulmate to marry me and she said yes xx I am the luckiest man in the world," he captioned the post.
"I promise to be the best husband and the best daddy one day I love you baby xx."
When talking to Hello Magazine in November 2021, Brooklyn shared that he and Peltz would have already tied the knot if it wasn't for COVID. He also noted they would hopefully get married "next year."
Three days before they got married, British Vogue uploaded a video of Brooklyn and Peltz doing the Mr & Mrs challenge to their YouTube channel. There, the pair revealed several things about each other.
When it came to their wedding, Peltz shared she was most excited about marrying Brooklyn. She also noted that what she feared the most was their first dance as a married couple.