Brooke Burns and Husband Gavin O'Connor Have Three Beautiful Daughters - Meet Them
Brooke Burns has two of her own kids and one stepchild with Gavin O'Connor.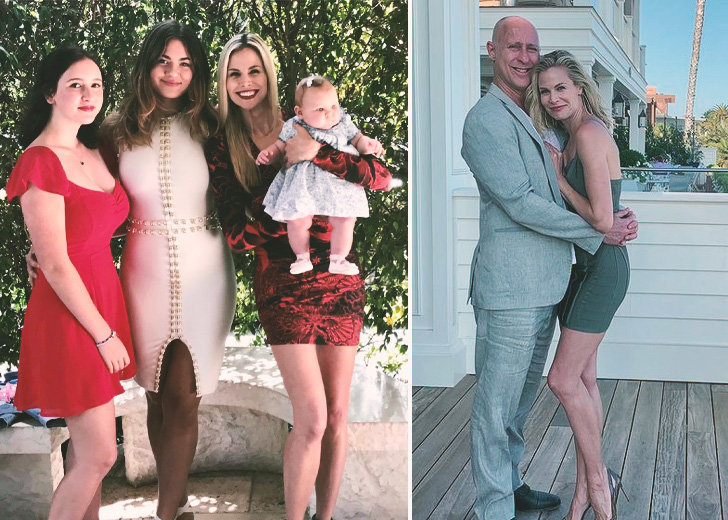 Brooke Burns is an actress, model, TV personality, and game show host, best known as the host of Dog Eat Dog, Hole in the Wall, and The Chase. She has also appeared in various movies and series with the likes of Baywatch, Shallow Hal, and Where Hope Grows. 
She has been married twice to two different Hollywood personalities — Julian McMahon and Gavin O'Connor. She also shares three children with these two men. 
Here is everything we know about Burns, her relationship history, and her kids. 
Brooke Burns' Love Life
The actress's first husband is Julian, son of Sir William McMahon, the former Prime Minister of Australia. Julian is also an actor best known for Nip/Tuck, the Fantastic Four franchise, and Runaways, like his former spouse. 
The pair got married in 1999 and divorced two years later in 2001. They were blessed with a daughter, Madison, in their short-term relationship. 
After Julian, Burns was involved with Bruce Willis. The pair got engaged and separated within ten months in 2004. 
There is not much information known about Burn's love life from 2004 to 2010. After Willis, her publicly known relationship is with O'Connor, her current husband. 
It is unknown when the duo started dating, but they made their first public appearance in September 2011, on the red carpet for the premiere of O'Connor's movie Warrior.
People spotted a ring on Burns' finger during the premiere, but nobody had speculated anything. The actress confirmed her engagement in December 2011 on Good Day LA. 
She had visited the show to promote her game show, You Deserve It, when the host noticed her ring. The host asked if Burns was married, to which the actress replied "Engaged" and flashed her diamond to the camera. 
She then confessed that she wanted to keep their relationship low-key. She did not reveal her beau's name in the show, but it was later confirmed that the mystery man was O'Connor. 
Burns is O'Connor's second wife. He was previously married to Angela Shelton and shares a daughter with her. 
Brooke Burns' Children 
Burns has three kids — Madison, Bronwen, and Declan Welles. Madison was born in 2000. According to her Instagram @madison.em, her zodiac is Gemini Sun, Libra Moon, and Pisces Rising. 
She has dubbed herself a digital artist, writer, plant mom, and academic. She also calls herself a film enthusiast, perhaps, following in her parent's footsteps. Madison often shares pictures of herself with her father, Julien. 
Bronwen is O'Connor's daughter, who he shares with Shelton. She is an aspiring actress who has appeared in her father's projects like Warrior, The Way Back, and Mare of Easttown.
Burns' third daughter, Declan, was born on January 22, 2017. The actress shared her story about revealing her pregnancy to O'Connor in an interview with Home & Family. 
O'Connor was taking one of their daughters to the camp and was returning from the airport. Burns found out that she was pregnant and surprised her husband. 
So, she took a hot pink lipstick and wrote "WE ARE PREGANT" on the bathroom mirror adorned with a heart at the bottom. Then she picked O'Connor from the airport and revealed nothing on the way home. 
Once they reached home, Burns waited for the director to enter the bathroom and see her message to film his reaction. Unfortunately, O'Connor went to the toilet twice but failed to notice the note. 
On the third time, he finally recognized it and was happy to welcome another member to the family. Declan is currently four years old, and Burns frequently shares pictures of her youngest daughter on her Instagram.