Kate Winslet Says Her Role in 'Mare of Easttown' Was Incredibly Challenging Yet Liberating
"It's the most challenging part I have ever played."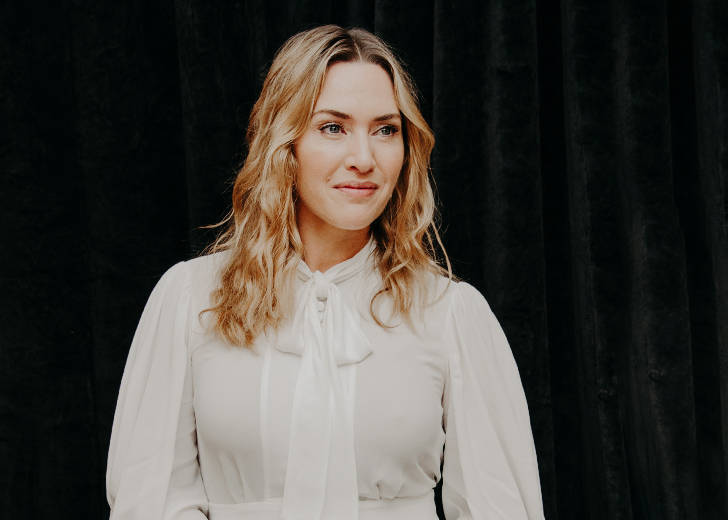 After a decade-long hiatus from her last TV role, Kate Winslet returns to the small screen as the brooding protagonist, Detective Mare Sheehan in Mare of Easttown, Sheehan investigates a murder in the small town of Easttown—all the while attempting to keep life from crumbling apart following her son's suicide. 
The seven-part limited series explores the dark side of an insular Pennsylvania community and explores generational trauma and how it defines the present. In the series, we see Mare tread dangerously as a law enforcement officer, who sometimes seeks justice for the crimes, while other times she is seen abusing her power.
The Revolutionary Road actress revealed that her character was unlike any other she's played before, who is equally endearing and despicable, and admitted that this role was the "biggest" challenge she had faced in her career so far.
Winslet Takes On the Most Difficult Task in Her Career
In a conversation with Sky News, the star said she started preparing for the shoot five months prior. The shooting began in September 2019 when Winslet was 43, and by the time they wrapped up in December last year, she had turned 45 years old, so she had to hold on to the character all that time. 
During that time, she also had to carry the anguish and heart-wrenching crisis of Mare Sheehan with her and create and preserve an equal level of trauma which she found excruciating. Despite working as an actress for years, the actress admitted that she found it difficult to detach herself from her character post-shooting.  
The actress sat down with HBO Central and detailed her experience while working for the new crime series. She articulated that she had to pick up on new skills by taking gun training, working closely with undercover narcotics, and a female sergeant detective. She also worked with grief counselors and spent time with families who suffered from personal loss. 
But her responsibilities did not just end when her work as an actor was over; as an executive producer, she still had to fine-tune things. She had to go through the editing process and ensure that the show was ready for the audience. 
Producing is a completely different than acting, and there's a reason I've never done it before because I didn't know how, but I paid attention and learned.
Winslet Also Worked With A Dialect Coach 
The British actress confessed that she worked extremely hard to adopt the eastern Pennsylvania accent because she "doesn't like to get things wrong."
Winslet constantly listened to her dialect samples while driving back and forth from the shoot and in the hair and makeup chair. She even spent time talking to the locals to learn the dialect and the rhythms, speech patterns, and the pace at which the people spoke. 
The actor also worked with longtime dialect coach Susan Hegarty, who admitted to Vanity Fair that even she found the accent "the weirdest thing" she had ever heard when she first heard a Pennsylvanian. It's no wonder that Winslet ranked the accent as one of the hardest she has had to master in her career.