Brie Larson's Glow Up — Is It Natural Beauty or Plastic Surgery?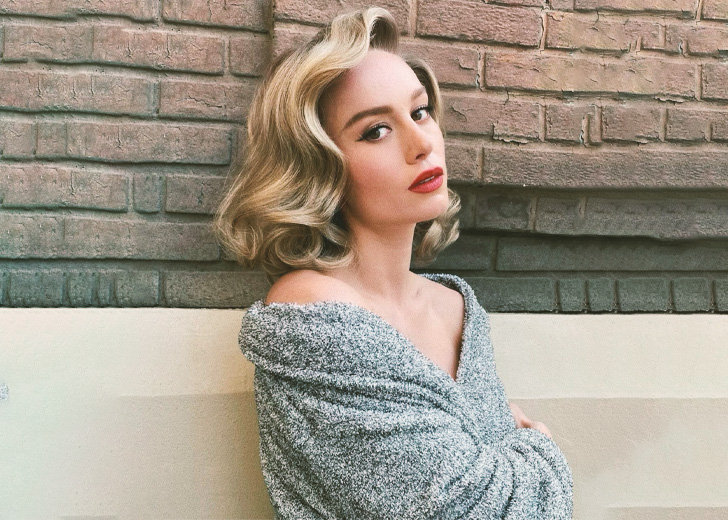 The sign you have made it in Hollywood is when Marvel Studios seeks you to star in their first-ever female superhero solo lead movie. And that is precisely what Brie Larson achieved with Captain Marvel, which smashed the record for the highest global opening weekend for a female-led film. 
She became the most sought-after actress in Hollywood after her solo MCU debut. But long before her MCU debut and her Oscar and Golden Globe winning role in the 2015 film Room, she was a child star and a teenage pop sensation. 
Larson has been in the show business since she was a child. So naturally, fans have noticed her impressive glow-ups, and in recent years, she has been the subject of plastic surgery rumors, although Larson has never admitted to it. 
Brie Larson's Plastic Surgery
Some fans on Twitter speculate that the actress has gone under the knife. 
She grew from being a sunshiny teenager to the elegant woman that she is today. Her hair and makeup are responsible for many of these changes, but fans doubt that all of it was because of excellent styling and makeup. 
Many believe that she has had a rhinoplasty procedure or two. A Twitter user, JessiMilestone, tweeted that all the plastic surgeries also sucked out her personality. They also suspected a blepharoplasty and brow lift had been done, as she no longer had her hooded eyes from her younger days. 
Some even said she also got buttocks and breast implants and Botox to look youthful. 
In her 2016 feature on The Hollywood Reporter, she talked about the rejection she faced in her career. "I wasn't pretty enough to play the popular girl, I wasn't mousy enough to be the mousy girl, so I never fit in. And so I'd get close [to the end of the audition process], but I got nowhere, and it was really painful," said Larson. 
Brie Larson Advocates for Natural Beauty
Although Larson has been bombarded with rumors of plastic surgery, the actress has never confirmed it. In fact, Larson advocates for natural beauty and self-love. 
The actress often shares photos of her lazying around in her pajamas with no makeup on. In 2016, she shared a throwback photo to the 2013 Maui Film Festival, where she went makeup-free except for some coats of mascara and wore her dress.
In the caption, she revealed she did not have a glam squad nor knew how to do her hair and makeup. She shared she felt embarrassed and felt "too fat, too ugly, too depressingly banal to be honored" and didn't want to take photos. 
But as she reflected at that moment, she iterated she was now full of self-love and wanted others to feel the same.