Bridget Phetasy Talks about Her Incident with Overdose and Being Sober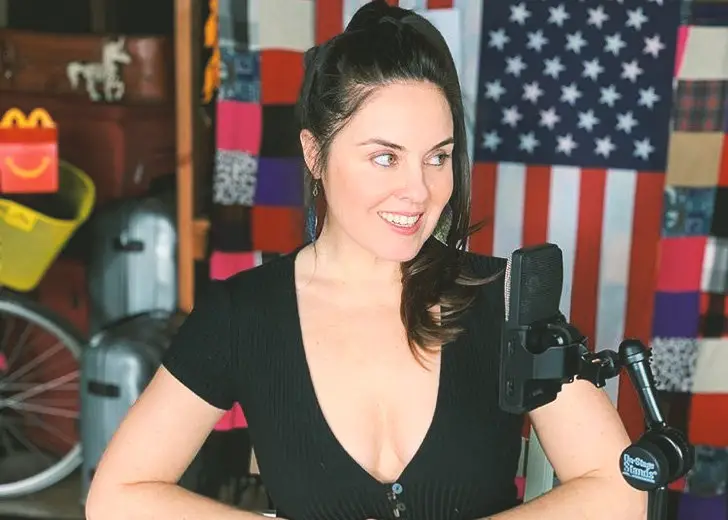 Famous writer and comedian Bridget Phetasy has been sober for the last eight years.
During her recent appearance on the Joe Rogan Experience, she opened up about her experiences related to addiction, including an unforgettable incident with overdose, and what inspired her to get sober.
"I actually did get sober, it was when I was 35. So like eights years ago," she stated.
But according to her, it took her a very long time to reach the stage when she eventually executed her plan to get sober. She said she was first admitted to a rehab center when she was only 19 years old.
Phetasy continued to recall the phase she was addicted to various substances, saying, "From 20 to 35, it was like coke and molly and weed and, yeah, drinking. It was well. I lived my life to the fullest, but I probably should have died. I mean, it's a miracle I didn't die."
Bridget Phetasy Incident with Overdose
Speaking with Joe Rogan, the writer, who has contributed to publications like New York Post, The Federalist, and Huff Post, further shared an unforgettable incident after drinking and taking other substances. She stated she overdosed on those substances.
I went down like I just blacked out. I was like, I looked at my friend and I was like I am [on a] roll and that's the last thing I remember. And I just went down like a...bowling pin and apparently into some Australian of all things.
Phetasy then admitted getting interrogated by four police officers who asked her to tell the day to check her consciousness.
"I somehow knew it was Sunday and I mean you've been to festivals you have no idea what day it is even if you're sober like or what time it is right and I knew what time it was like my brain got a hard reset I really I really think [sic]," she added.
Even her friends let her go around the place and cared little about her, saying that she would be fine on her own.
Her Journey to Get Sober
During the podcast, Phetasy admitted she felt she had hit rock bottom, emotionally and physically, after being addicted to drugs and alcohol for close to two decades.
Around the same time, she said she went on a hike and felt disgusted because she was sweating and could smell all the chemicals she had consumed over the years.
It was after that realization she thought of moving away from that life and starting new. But it was difficult for her since she explained that the first two years into the sobriety felt miserable. 
In the following years, Phetasy started feeling more comfortable being sober and got herself into more productive career positions.
At present, the Connecticut-born artist is a celebrated writer, comedian, podcast host, and broadcaster. She is best known for hosting the show Dumpster Fire with Bridget Phetasy.
Her acting credits include TV series such as Digital Sky and Curb Your Enthusiasm. She also runs a podcast Walk-Ins Welcome on Spotify.