Did Brian Cox Undergo Weight Loss for 'Succession Season' 3? Reddit Thinks So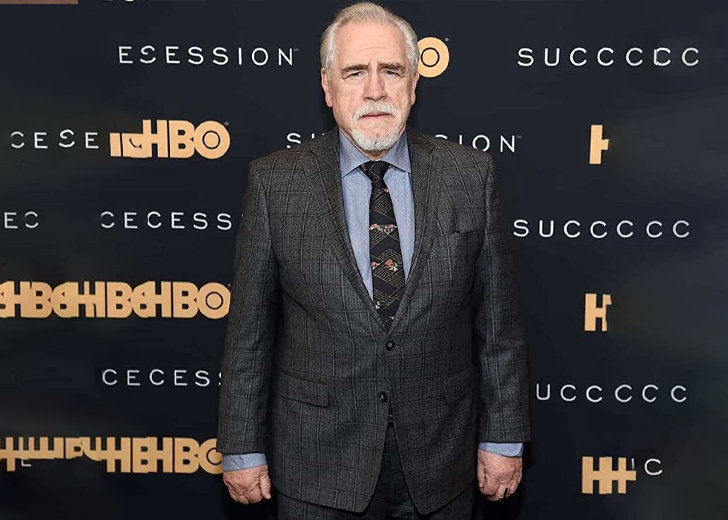 In HBO's comedy-drama television series Succession, Brian Cox portrays the role of Logan Roy, a Dundee-born billionaire and founder of media and entertainment conglomerate Waystar RoyCo.
His character is usually struggling between his work and family life or is fighting through his frail health.
For instance, in the pilot episode, Cox's character suffered a stroke which, for a while, had him at death's door.
Similarly, in another episode of the recent season, he collapsed while on a lengthy hike in the Hamptons with his son Kendall, played by Jeremy Strong, and Waystar Royco investor Josh Aaronson, played by Adrien Brody.
Did Brian Cox Undergo Weight Loss in 'Succession' Season 3?
Since Cox's character struggled with his health and looked slightly leaner in the series, people started speculating that the actor, as well as his character, underwent weight loss.
However, the speculations hold no truth. Speaking with the Entertainment Weekly in November 2021, the actor admitted he hadn't shed weight and was in "much better physical shape" than his on-screen character.

A still image of Brian Cox in the series 'Succession.' (Photo: Instagram)
"It's the writers, and I love them, but they made him [Logan Roy] that he couldn't cope with that walk. I walk all the time! I don't have any problem walking," he said, referring to the episode where his character collapsed during a hike.
Brian Cox's Possible Weight Loss Discussion on Reddit
Fans discussed Cox's possible weight loss on Reddit following the release of Succession Season 3 in October 2021.
In a thread, one wrote, "I dont know if it's because the COVID season (season 3) took so long to film, but these last few episodes he has looked TRIM. He looks fantastic! Big difference. He definitely has lost weight."
"Yeah he definitely lost weight! His appearance this season compared to Season 1 is almost shocking. He looked far less healthy before," another added.
On the contrary, some fans noted they didn't notice any weight loss but found the actor to be more handsome than usual.
"I didn't notice a weight loss, but I did notice he looked more handsome than usual...especially last night," a fan stated.
Someone similarly exclaimed, "I agree, he seems to look better this episode than earlier in the season."
Brian Cox Fought with COVID and Diabetes
While Cox claimed he was healthy in November 2021, it is also important to know that he tested positive for COVID-19 in 2020.
During a virtual appearance on The Late Late Show with James Corden in August 2020, the Succession actor revealed he had COVID-19 but didn't know until he later tested positive for antibodies.
"I'm a diabetic, and I went from my usual bloods that I usually have between months," Cox shared. "I went there, and they took my bloods, and they took the COVID test. Then my doctor called me and said, 'Oh, congratulations. You've had it.'"
However, the news came as a complete shock to him, as he claimed he didn't feel anything. That said, he was fit at the time of the interview and has continued to be so to date.