Is Brad Mondo Currently Dating? Asks for Dating Advice on Instagram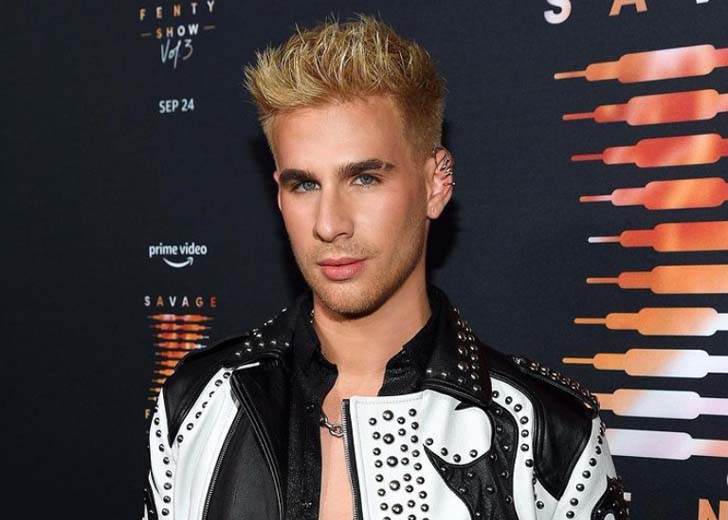 It seems like Brad Gesimondo, best known as Brad Mondo, is dating someone or will soon date someone.
On May 9, 2022, the celebrity hairstylist took to Instagram stories to ask his fans and followers for some advice. First, he asked, "your best dating advice," and then reposted the best answers on his stories.
Here are some answers he received.
Brad Mondo Asked for Dating Advice
The first advice Mondo received was "Don't." The hairstylist confessed he had gotten around 50 "don't" messages in less than a minute.
He wrote, "I've already gotten about 50 of these replies in 30 seconds." After that, he received genuine advice like being authentically themselves and being a positive influence on someone else's life.
Similarly, another person suggested being open to different people and experiences. Most of the replies Mondo received were about keeping low expectations.

Brad Mondo asked for dating advice from his fans and followers on his Instagram Stories. (Source: Instagram)
A person wrote, "Low expectations. Now ever lower. There you go." Another follower suggested the influencer always communicate with his significant others.
They advised that talking about things that bother always helps. Furthermore, another common dating advice Mondo got was about knowing what one wanted.
A few people gave advice regarding taking control while dating. For example, a person suggested he not let the other person control him.
They reminded that a significant other did not own one another. Another follower told Mondo not to let his emotions control how he reacted to things since it was not healthy.

Fans and followers of Brad Mondo gave their best dating advice to the hairstylist. (Source: Instagram)
One suggested the hairstylist search for a best friend and not just a partner. Whereas another person advised him to know what he was looking for, what he required in his partner, what he wanted in a relationship, and stick to it.
At last, some people suggest Mondo date and love himself. They said no one would love a person as they love themselves.
In a similar fashion, a follower suggested the influencer be single and take time to know himself. Doing this would help him figure out what they wanted in a partner.
Is Brad Mondo Dating Anyone?
It is unknown if Mondo is dating anyone. He is secretive about his love life and has not revealed if he has a boyfriend yet.
The celebrity hairstylist is an openly gay influencer who is loud and proud about his sexual orientation. He realized he was gay at an early age.
But something else pushed him to keep it hidden from everyone else. So he pretended to be bisexual and began a relationship with a gay.
When he was in high school, he began to feel more at ease with his sexual orientation. He also told his friends about his newfound self-awareness.
Unfortunately, a person he admired discarded and outed him as homosexual in front of the entire campus. This unwelcome disclosure paved the way for harsh criticism and abuse.
He wanted to live on his terms, so he broke up with his girlfriend. Fortunately, most of his classmates accepted him as he was without complaint.
His family was aware of his sexual orientation, albeit he never publicly disclosed it. He claimed he did not know what to say "without making it a huge issue."
Since then, he has been upfront about his sexual orientation, although he has never revealed who he is dating.