What Is Brad Mondo's Real Name? Details about the Celebrity Hairstylist's Identity and Family
With a staggering 6.8 million subscribers on YouTube, Brad Mondo has almost become a dominant stylist figure during our quarantine days.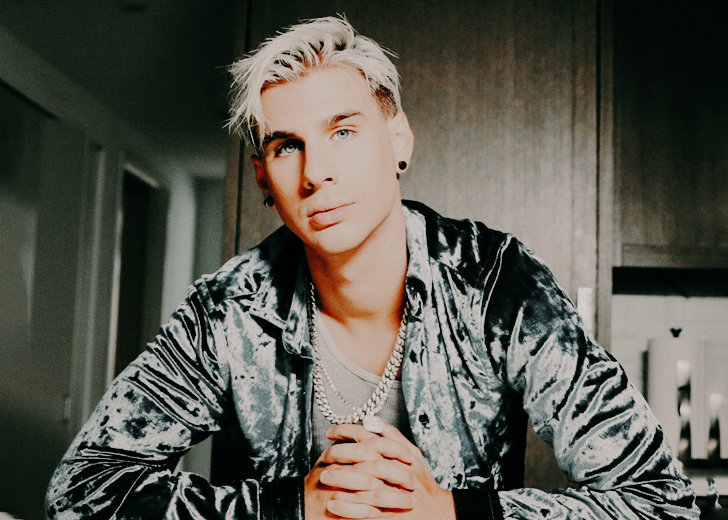 An American celebrity hairstylist, Brad Mondo, is famous for sharing his self-named YouTube channel. Mondo knows the recipe to a successful career in social media, from his hilarious hacks to effortless tricks. Plus, he has something that a lot of cybernated personalities lack these days, honesty!
What Is Brad's Real Name?
Brad's real name is Brad Gesimondo, and he was born in Franklin, Massachusetts, on 28th October 1994. A true social media star, Brad is famously known for working with various celebrities like the actor Shay Mitchell, supermodel Heather Marks, and pop singer Vanessa Hudgens. 
How Did Brad Begin His Journey?
The celebrity hairstylist says, "My dad was a hairstylist, so that's where it all came from." He grew up in his dad's salon, and he spent his childhood playing around with the mannequin heads every day. "That's still what I do to this day, so it's very funny.", remarks the young makeover expert. Even today, he checks out the old hairstyling books and replicates them in his own way. 
Recently his father, who inculcated his love for making people look better, passed away. Needless to say, this has been a heart-wrenching tragedy for the young artiste. 
How Was Brad's Childhood and Education?
Brad and his younger brother Eric were raised in Franklin by their father, a hairstylist, and their mother, who taught in a school. He gained a flair for modeling at a very tender age. His friends and classmates bullied him through his elementary and high schooling years. 
How Brad Dealt With His Sexuality
"I know how it feels to be bullied and especially online when you can't even really talk back, and I never want to make somebody feel like I'm bullying them.", exclaims Brad. He knew that he was gay at a very young age. But something also compelled him to hide it from everyone around. So he claimed himself to be bisexual and went into a relationship with a girl. 
He started growing more comfortable about his sexual orientation when he was in high school. He also revealed it to his friends about his new self-discovery. But, unfortunately, a guy he liked dismissed and outed him as gay in the whole school. 
This unwanted revelation had opened the door for harsh criticism and bullying. He wished to live on his terms and parted ways with his girlfriend. Thankfully, most of his friends in school accepted him the way he was without making a fuss. 
He never wanted to hide it. His family knew about his sexual orientation, although he never announced it to them officially. He says he had no clue how he should say about it "without it being a big deal." Although he is very open about his sexual orientation, he says no word about who he is dating. 
Besides YouTube, Brad has also been very active on Facebook. He has gathered millions of followers on this social platform. He is also networking on Twitter which he joined in May 2017. 
Lately, he is dedicating much of his time and work to his TikTok account. There he primarily uploads funny videos related to hairstyling. There are around 7 million people following him there, and the number is steadily shooting up.