Bob the Drag Queen Says Her Voice Is Still the Same after Throat Surgery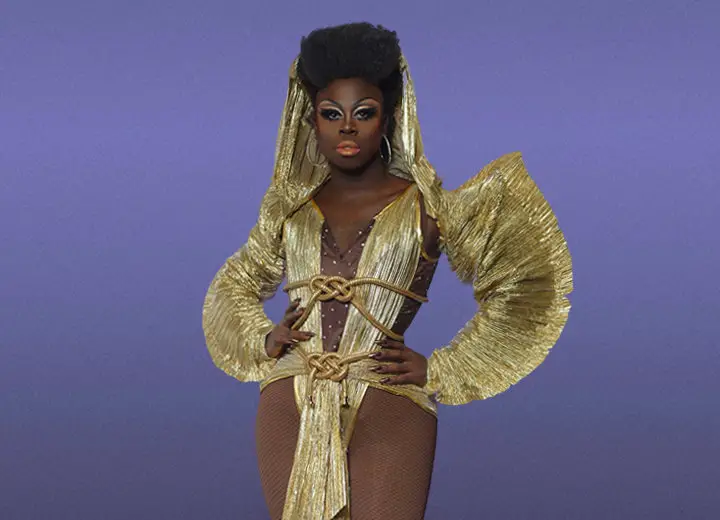 Since her big win on RuPaul's Drag Race, Bob the Drag Queen has had major life changes, including a throat surgery that she has been open about. 
Born Christopher Caldwell, the drag queen was first introduced to audiences during the eighth season of RuPaul's Drag Race. 
Bob won the audience and Ru over with her comedic skills and infectious personality. She won three challenges and eventually took the main title home. 
On May 16, 2016, she was crowned "America's Next Drag Superstar" and received a cash prize of $100,000. Since her big win, the drag queen has had a lot of changes in her life.
She hosted the HBO reality television series, We're Here, featuring former RuPaul's Drag Race contestants, Eureka O'Hara and Shangela. 
The winner also underwent throat surgery, which she talked about during her Get Out interview. 
Bob the Drag Queen on Throat Surgery
The drag performer went under the knife in late 2021. She did not address the reasons behind her decision, but discussed her life after getting the procedure.
During the interview with Get Out, Bob explained she looked different because she had not been grooming herself and confessed she shaved her beard only if she was performing.
But that was because she was recovering from her throat surgery. When asked how her new voice felt, she replied, "Well, not yet. I'm still in my recovery phase, but I can talk. I haven't tested the limits of my voice yet, to be honest, and I'm a little scared too."
---
However, fellow drag queen Trixie Mattel revealed in her blog, Unpaid Spokeswomen, that Bob's voice had changed after the surgery. 
She wrote, "She had recently undergone throat surgery, so her usual pack-a-day raspy mumble was startlingly clear, as she greeted me in her new, perfectly clear mezzo-soprano."
After the drag queen had recovered, she went on Instagram Live while doing her makeup to assuage everyone's curiosity about her new voice, iterating it had not changed much. 
Bob the Drag Queen Talks about New Voice
Bob also addressed the voice change in her podcast, Sibling Rivalry, with co-host Monét X Change.

Bob the Drag Queen talks about her throat surgery and recovery. (Source: YouTube)
When asked how she felt about her new voice, Bob replied she felt pretty good but shared the not-talking part post-surgery was difficult. 
The drag queen explained she was not allowed to talk after her procedure, so her two boyfriends, Jacob Ritts and Ezra Michel could only communicate with her through lip reading and hand gestures.
But Michel and Ritts were so bad at it that Bob got exhausted and screamed at times. 
"There were a few times when I tried to say something to Jacob and Ezra, but they couldn't read my lips. At one point, I told Jacob I loved him, but he didn't understand, so I pointed at my eye and then my heart and then at him, but he was like, 'u need me to get you water or something.'" shared Bob. 
Ultimately, the Drag Race winner ended up screaming, "I love you," at him. Monét X Change teased Bob it was probably her fault they could not read her lips because they were "so big".