Who Is Bob the Drag Queen's Boyfriend Ezra Michel? An inside Look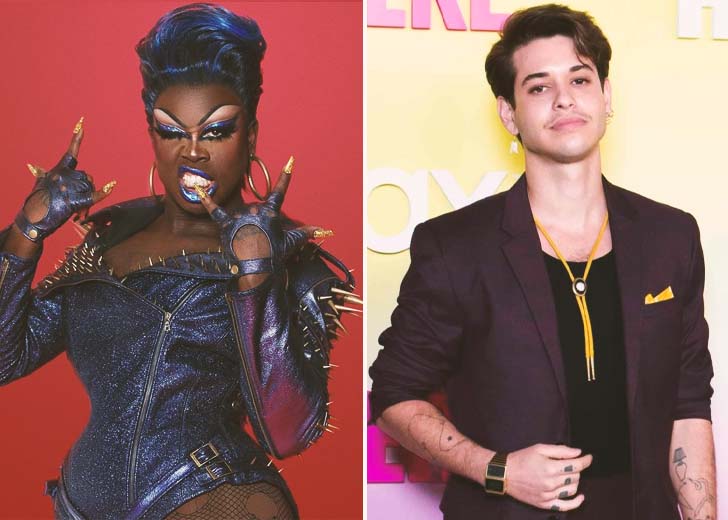 Former RuPaul's Drag Race winner Bob the Drag Queen is very open about his love life.
The drag queen once revealed he was in a polyamorous relationship with two men — Jacob Ritts, a video editor, and Ezra Michel, a music artist.
He shared the details of his polyamorous relationship, along with his boyfriends, as well as jealously and dating, in a 31-minute YouTube video titled 'My Two Boyfriends' on November 13, 2020.
"We're not a throuple," Bob said in the video, stating that his relationship wasn't like fellow Drag Race star Derrick Berry. "They're in this relationship where all three of them are together."
Bob explained that his boyfriends, Ritts and Michel, were not in a relationship with each other.
Bob the Drag Queen's Boyfriend Ezra Michel Is a Music Artist
Michel is a music artist who prefers to be addressed with pronouns: he, him, and his.
In June 2021, he released his last-released song, Girl Baby, which was directed by Bob. The video was the latter's directorial debut.
In addition, the song narrated the story of an AFAB child growing into their nonbinary identity and receiving support from their parents, played by trans superstars Gottmik and Laith Ashley.
Sharing the inspiration behind the song, he told INTO:
I think that I was just fantasizing about, okay, if I was a parent and I wasn't knowledgeable about transness, but I loved my kid so much, and they were struggling, and they were going through it, and they didn't have the language to explain to me what was going on with them — and then I was stressed, and I was scared, and I wanted them to survive.
Michel's other songs are 'Double Double (Top Surgery Song)' and 'Man of my Dreams.'
Bob the Drag Queen and Ezra Michel Met on Instagram
During the previous interview with INTO, the musician also revealed that he and Bob had been dating for two years. 
Similarly, in another interview with Out Front in August 2021, Michel shared the two met through Instagram when Bob approached him after seeing his "slutty video."
"We met because I posted a slutty video on Instagram of me jumping onto a couch in a jockstrap," he stated.
"He said, and I quote, 'This is my new obsession.' Then I said, you can have it. Then he invited me to his hotel room, and the rest is history."
During the conversation, Michel also clarified that he was neither dating Ritts nor was a throuple, while adding Bob was dating him along with Ritts.
The couple is still going strong in their relationship, which is evident through their social media.
For instance, the singer-songwriter shared a series of the pair's pictures in his November 13 Instagram post — both posted for selfies as well as single portrait shots.
The last photo of the slide also saw them share an intimate moment as Bob placed his head on Michel's shoulder.