5 Things to Know About 'RuPaul's Drag Race UK's Rising Star Anubis Finch
Five things about Anubis Finch.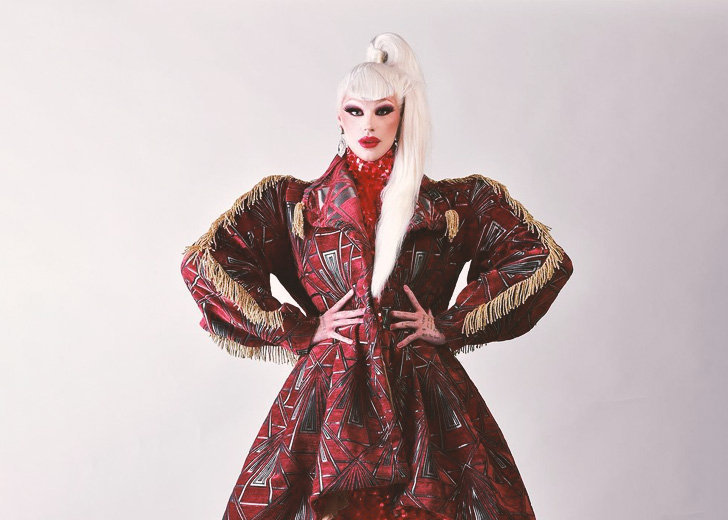 Anubis Finch is the drag persona of 20-year-old Charli Finch. One of the 12 cast members of RuPaul's Drag Race UK season 3, she describes herself as the Barmy Beauty of Brighton.
Here are 5 things about her.
Dad's Death Inspired Her To Explore Drag
Finch lost her father at 16. It was this loss that prompted her to perform as a drag queen under the name Anubis Finch. She described her performance and persona as a suit of armor she puts on.
Name Is Homage To Her Father
Finch's drag queen name of Anubis Finch is derived from the Egyptian god of the afterlife, Anubis. She took on the name because she wanted to honor both her Egyptian heritage and her father.
I chose the name Anubis because I wanted something that referenced my Egyptian heritage. My dad was Egyptian and when he passed away about three years ago, I wanted a name that paid homage to him.
Weight Loss And Body Confidence
Another thing that inspired Finch to walk on her current path was her previous struggle with body confidence. Back in June 2018, she took to Instagram to share her story and weight loss journey.
Finch shared that when she first started her weight loss transformation in 2017, she weighed 22 stone (308 pounds). And over the course of a year, she lost 124 pounds.
Finch also revealed that the only things she did to get in shape were calorie counting, dancing, and drinking lots of water.
Her Voice Is Her Biggest Strength
Finch is competing against 11 other contestants in RuPaul's Drag Race UK. When speaking to Gay Times, she described the third season as the "season with most twists in Drag Race herstory."
She said all the participants brought something unique to the show, noting that all her competitors were incredible performers. However, she is prepared for any challenge that comes her way.
Finch's biggest strength is her voice, and she explained she has a four-octave range. She only began pursuing drag as a professional career when she turned 18, but she has been singing for most of her life.
In fact, when Finch was 16, she did a tour of Italy and was singing Jazz across Lake Garda, among many places across Europe.
Joining 'RuPaul's Drag Race UK' Season 3
During her conversation with Gay Times, Finch said she's prepared to conquer RuPaul's Drag Race UK despite her nervousness.
Obviously, no one can prepare you for that experience and I am [expletive] my pants, to put it bluntly! I think you've got to wing it as well because no one can prepare you for it, no matter what anyone says. No one can prepare you for the feeling of walking into that werkroom.
Finch is a fan of RuPaul's Drag Race and has been watching the series since she was 13. Her chief inspirations for her drag persona are Miranda Hart and Alan Carr.
Aside from those two, Drag Race alumni such as Bob the Drag Queen, Bianca Del Rio, Jinkx Monsoon, and Sasha Velour are also people who have inspired her journey.