Get Set For 'RuPaul's Drag Race' Season 14: Five Things You Should Know About the TV Series
Know how RuPaul's Drag Race started and became an international sensation.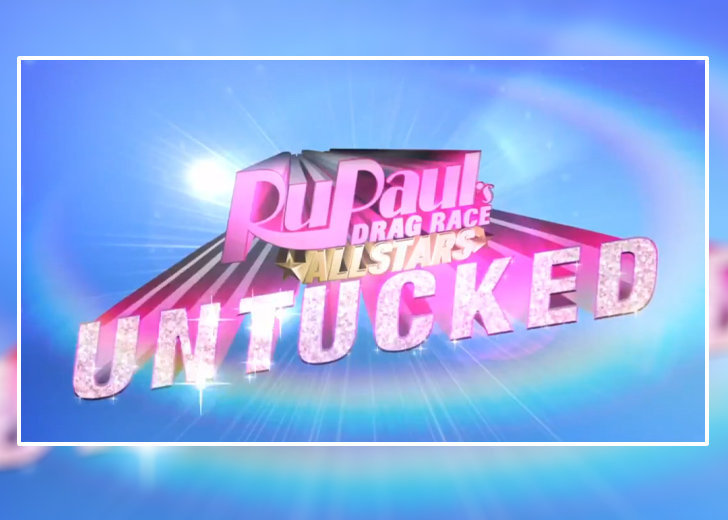 RuPaul Andre Charles, who goes by his first name, RuPaul, is an actor, model, singer, author, and television personality. He is more popularly known as a drag queen, or as he likes to call himself, "The Queen of Drag."
He is arguably the most famous and successful drag queen to date. Ever since he was young, he knew this is what he wanted to do. 
He got worldwide recognition with his song 'Supermodel (You Better Work).' From then, he got a lot of exposure, and TV shows and series started coming to him. 
The 90s' was the era where RuPaul rose exponentially. He had his talk show on VH1 called The RuPaul Show, and he released albums like Foxy Lady and Ho Ho Ho.
However, it was not until 2009 when RuPaul fully explored his potential as a drag queen. He produced his reality TV show called RuPaul's Drag Race, which gave other drag queens an opportunity to showcase themselves.
For the past 12 years, the show has had many seasons and spinoffs. As a result, it has gained many devoted fans, and the franchise has been critically acclaimed.
Now that Season 14 is on the way, here is everything you need to know about RuPaul's Drag Race. 
The Road to 'RuPaul's Drag Race' Was Paved 32 Years Ago
While the first season of RuPaul's Drag Race aired in 2009, the legendary drag queen had the idea about the show in 1985. 
RuPaul met the founders of World of Wonder Productions, Randy Barbato and Fenton Bailey, and they instantly became friends. 
Barbato and Bailey saw something in RuPaul, who was a struggling musician then. They took him as a client and hired him for a TV magazine show, Manhattan Cable.
From 1985 to 2004, they helped RuPaul get various gigs and shows. In 2004, Barbato and RuPaul started conversing about having a reality show with the drag queen as the star. 
RuPaul insisted on making it a reality competition show, but he was unsure if he wanted to paint the drag race in such a light. However, in 2008, he changed his mind. 
I wasn't interested in doing anything that was going to cast drag in a negative light or ridicule it, but the winds of change changed my mind. The Obama movement was happening, and I could feel it in my bones that it was time.
Tom Campbell, then a chief creative officer of World of Wonder's, came up with the format of RuPaul's Drag Race, whereas RuPaul decided on challenges.
The show was ambitious but so many networks like Bravo and E! turned them down. Eventually, their pitch was accepted by Logo, and the rest is history. 
How Does 'RuPaul's Drag Race' Work?
The format of the show is pretty simple. First, several contestants are selected to take part in the competition. 
They need to be equipped with skills like makeup, acting, improvisation, lip-syncing, ramp walking, dancing, and standup comedy, among others. 
To stay in the show, they must face the challenges prepared by RuPaul. If a contestant excels in the challenges, they are safe to move forward to the next level. 
But if they cannot, then they reach the bottom two. So, to save themselves from elimination, the bottom-two contestants have a lip-sync battle. 
Whoever gives the best lip-sync performance enhanced by comedy and dancing stays in the show while the other gets eliminated.
The winner at the end of the show walks away with $100,000 and a year's worth of makeup products. Similarly, they also get a crown and scepter from Fierce Drag Jewels. 
List of 'RuPaul's Drag Race' Shows
RuPaul's Drag Race has been on the air for the past 12 years and has released many episodes to date. Because of its popularity, the famous reality TV show also has many specials and spinoffs. 
To date, RuPaul's Drag Race has released 13 seasons. The official release date for Season 14 has not been revealed yet, but it is expected to be aired in early 2022. 
There is a long list of specials, spinoffs, and international versions of RuPaul's Drag Race. As a result, the show has been developed into a franchise called Drag Race. Here is everything that has been released to date. 
Specials
RuPaul's Drag Race: Green Screen Christmas (2015)
RuPaul's Drag Race Holi-slay Spectacular (2018)
RuPaul's Secret Celebrity Drag Race (2020)
RuPaul's Drag Race: Vegas Revue (2020)
RuPaul's Drag Race: Corona Can't Keep a Good Queen Down (2021)
Spin-offs
RuPaul's Drag U (2010–2012)
Six seasons of RuPaul's Drag Race All-Stars (2012–present) 
RuPaul's Secret Celebrity Drag Race (2020)
International Versions 
The Switch Drag Race (2015–2018)
Drag Race Thailand (2018–2019)
RuPaul's Drag Race UK (2019–present)
Canada's Drag Race (2020–present)
Drag Race Holland (2020–present)
RuPaul's Drag Race Down Under (2021–present)
Drag Race España (2021–present)
Drag Race Italia (2021–present)
'Drag Race' Is Packed with inside Jokes 
Watching the Drag Race is a thrill on its own. The show is packed with hilarious jokes and phrases that, to understand, one needs to watch the show. 
With dances, skits, and stand-ups, the franchise is exciting and addictive. So it is no surprise that Drag Race has one of the biggest fandoms among other reality TV shows. 
Responsible for Memes 
Drag Race has given birth to many memes. From reaction gifs to catchphrases, the franchise has single-handedly provided perfect memes that give the ultimate reaction.
Jasmine Masters "and I oop" was the world's most-used gif of 2019. Similarly, "Miss Vanjie, Miss Vanjie," Adore Delano's "I don't think I belong here," and BenDeLaCreme's self-elimination has provided one of the best memes the internet has ever seen.