Blake Lively's Complete Dating History — Husband Ryan Reynolds Apparently Isn't Her First Ryan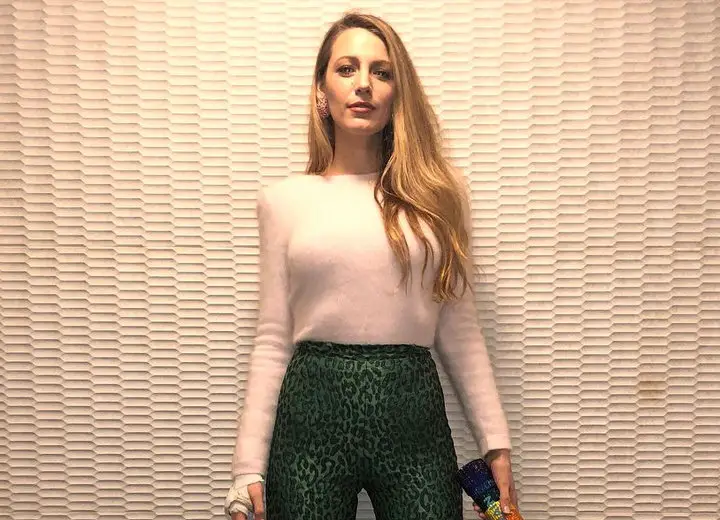 Blake Lively has been married to Ryan Reynolds, one of the world's best actors (and definitely the world's favorite anti-hero), since 2012. Theirs is a relationship famous for their adorableness and the ribbing they put each other through on social media.
Both of them had quite a bit of dating history before they met each other and instantly clicked. But, while Reynolds's past romances are usually well-known, the same cannot be said about Lively's.
The actress dated four big Hollywood celebrities before ending up with Reynolds, and apparently, he is not even her first Ryan.
Kelly Blatz
Lively's first boyfriend that the public knows of after she became Hollywood-famous is Kelly Blatz. This was arguably her most low-key relationship.
The couple dated from 2004 to 2007 and even worked together, starring opposite each other, in the 2006 thriller Simon Says.
Lively and Blatz's romance ended right before she made the first big step-up in her career — she landed her lead role on Gossip Girl.
Penn Badgley
Lively and Penn Badgley starred alongside one another on Gossip Girl, and it was their characters — Serena Van Der Woodsen and Dan Humphrey — who started dating first.
This on-screen romance later turned into an off-screen one as Lively and Badgley went on to date for three years. They started going out during the first season of the show.
By the time the second season's finale came around, they had broken up. But, being the brilliant actors they were, Lively and her ex boyfriend kept their split very low key, so much so that even the executive producer, Joshua Safran, had no hint until the finale approached.
Ma questo non ha impedito a Dan e Serena di frequentarsi, e non ha nemmeno impedito agli attori Blake Lively e Penn Badgley di trasmettere la loro relazione in tutta New York nei primi anni. Lively in seguito ammise che i confini tra finzione e realtà erano diventati sfocati. pic.twitter.com/MEdodK1LoA — Lavinia Drama (@___livia95___) August 29, 2022
"I found out on the set of the Season 2 finale that Blake and Penn had broken up months before," he told Vanity Fair in August 2017. "They kept the breakup hidden from the crew, which you could never do now." In his estimation, they did so not to affect the show with their "personal drama."
Lively later realized that their relationship was gathering so much attention, both for them and the show, that everyone associated with the show wanted them to date and their personal and professional lives to overlap.
It even reached a point where if paparazzi pictured them together on the streets, people could not tell if it was a real-life picture or a still from the show. The two have not spoken about their time together in public since.
Ryan Gosling
And now we arrive at Lively's first Ryan (that we know of).
In October 2010, reports surfaced saying the actress was hanging out with Ryan Gosling. They were spotted together at Disneyland and were speculated to be dating.
However, neither of them has ever confirmed this. Lively, though, used this rumor to its full humorous potential — she once posted Gosling's picture on her Instagram birthday wish for Reynolds.
Leonardo DiCaprio
After her break up from Badgley, Lively swiftly moved on with Leonardo DiCaprio. They reportedly started dating around May 2011.
Their romance was a big thing for all three parties involved — Lively, DiCaprio, and Gossip Girl. Her "innovative means of communication with the actor," as Vanity Fair noted, even affected the show.
Sparks first flew when she was auditioning for Daisy Buchanan's role in his movie, The Great Gatsby. Their romance-related rumors started after they were spotted together at Steven Spielberg's yacht party and later seen on a romantic getaway in Venice, Italy, and also in Disneyland.

Blake Lively with her ex boyfriend, Leonardo DiCaprio. (Photo: Twitter)
The thing that reportedly got DiCaprio smitten was not her looks but her skills in the kitchen. 
Upon starting her romance with the Titanic actor, she asked Gossip Girl's production to be moved to LA. And while in LA, she would communicate in pictures with her then boyfriend — as Safran recalled, she would take pictures of a doll everywhere she went and send those to DiCaprio. 
"Blake was way ahead of the curve. It was pre-Instagram. She was documenting her life in photographs in a way that people were not yet doing," he said. 
Their relationship ended up becoming nothing more than a summer fling, and they broke up in September 2011. By October, she had already moved on. 
Ryan Reynolds
The actress first met her now husband in early 2010, when they co-starred in Green Lantern. As Reynolds would confess later, it was "fireworks" immediately.
But they would not start dating until October 2011. They actually ended up together after a double date where he was with another girl, and she was with another guy. 
Lively and Reynolds tied the knot less than a year later, on September 9, 2012, in a Mount Pleasant, South Carolina wedding. 
They now have three daughters, James (born in December 2014), Inez (born in September 2016), and Betty (born in October 2019), with whom they live in New York.