Azealia Banks and Ex Boyfriend Ryder Ripps' Relationship Ended Unexpectedly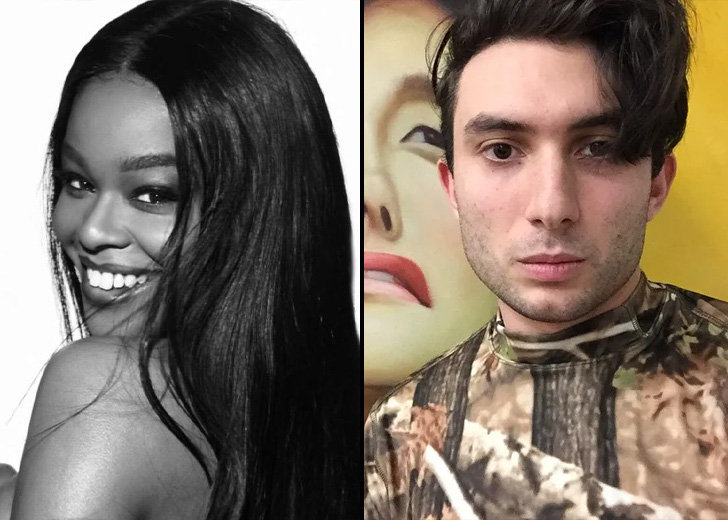 '212' hitmaker Azealia Banks made her relationship with Ryder Ripps public in 2019. After roughly two years of dating, they revealed they were engaged in an Instagram post on February 22, 2021.
"I said yes!!! @ryder_ripps and I are engaged !!!!," she wrote while uploading a picture of her menorah ring, which was Ripps' family heirloom.
Unfortunately, the pair's engagement did not last long. Just a few weeks later, Banks shared her relationship with Ripps was over.
"Lol, I just dumped @ryder_ripps," she wrote in her Instagram Stories. "He's too insecure for the wildly creative she-wolf in me."

Azealia Banks shared she broke up with boyfriend Ryder Ripps via Instagram Stories (Source: Instagram)
Here's a look at Banks' relationship with Ripps and their split.
Azealia Banks & Former Boyfriend Ryder Ripps
Banks and Ripps started dating shortly after her famous beef with Grimes and Elon Musk kicked off.
When the pair announced they were engaged, Banks made some headlines for her controversial way of disclosing the news and saying she was now Jewish.
"I'm Jewish now. MAZEL TOV *******," she wrote. When a follower attempted to explain to her she needed to convert to Judaism — and not just get engaged to her Jewish boyfriend — in order to become Jewish, she defended her comment by going on a transphobic rant.

Ryder Ripps proposed with a menorah ring (Source: Instagram)
Not long after, Banks and her boyfriend were in the spotlight once again after an audio sex tape of the two was sold as an NFT on March 6, 2021. The audiotape was sold for 10 ETH, which was worth roughly $17,000 at the time.
The NFT was purchased by an anonymous buyer who went by the alias Rulton Fyder. The buyer was speculated to be artist Richard Prince, who used the pseudonym Fulton Ruder previously.
Fyder later listed the NFT on Rarible for 150,000 Etherium, which would roughly translate to approximately $260 million at the time.
Fans of Banks speculated that the NFT might have played a big part in her and Ripps' split, as she had later claimed she didn't originally want to make the tape.
After the rapper announced she and Ripps were no longer together, she also noted that she wasn't returning the engagement ring to her former boyfriend.
"The heirloom is mine," she said of the menorah ring. "The Jewcy diva lives on."
Azealia Banks Had a Miscarriage
Back in 2016, Banks took to Facebook to share she had suffered from a miscarriage and admitted she felt like a failure.
"This wouldn't be an Azealia Banks page without loads of oversharing right," she wrote in a series of posts. "Anywho, I've just had a miscarriage and am pretty taken aback by it all."
Banks then asked her followers if anyone had had the same experience. "The self-loathing bit is a real struggle for me at the moment, so share any words here. They will be greatly appreciated."
She also encouraged her followers to use the opportunity to have an open and beneficial discourse among women. The rapper later removed several of the posts, saying trolls were coming in.