How Aubrey Marcus Expressed His Love to His Wife Vylana Marcus
Aubrey Marcus' journey to finding happily ever after was a strange one.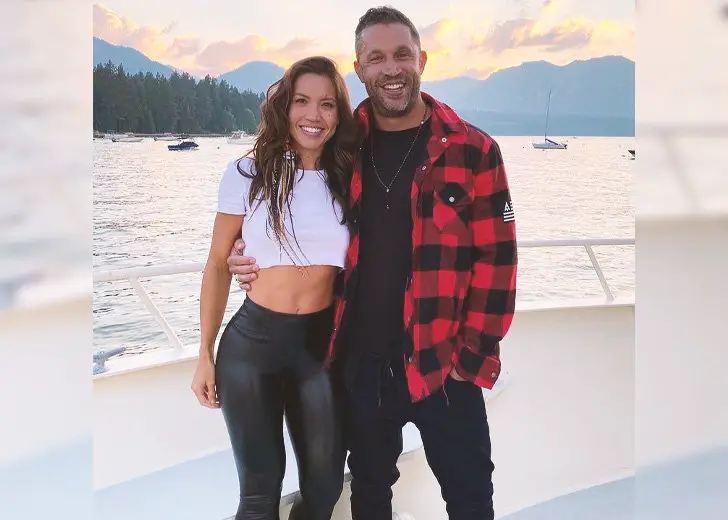 With a rise in the holistic health approach and the lifestyle brand, Onnit, many have asked, "who is Aubrey Marcus?"
Marcus can probably be defined as a modern spiritual influencer. He has a holistic health philosophy he calls "Total Human Optimization," and anyone familiar with Marcus knows there are specific rules of his lifestyle ideology. 
And all of this is marketed through his company Onnit. Onnit is an Inc. 500 company that offers optimization products such as plant-based nootropic, meditation, diet tweaks, exercise tools, ice baths, and various psychedelic medicines, which Marcus is passionate about. 
Then there's his Aubrey Marcus Podcast, which features conversations with experts in athletics, business, science, relationships, and spirituality, as well as his book, Own The Day, Own Your Life.
It's safe to say that there are many things the spiritual influencer believes in, and one of them is polyamory. 
Aubrey Marcus and His Breakup with Fiancée Whitney Miller
Marcus was not always someone who believed in polyamory at first. In an interview with London Reel, he talked about his journey to believing in a nonmonogamous relationship. He explained he was one of those people who validated himself based on the partner he had. 
After some time in a relationship, he would get restless because he had exhausted all the validations he needed. So he suggested to his ex-fiancée Whitney Miller that they should have an open relationship. However, he admitted it was tough for him to picture Miller with someone else. 
But he stuck through it; however, after doing it for six years, their relationship was not progressing. When things got complicated between them, they spent their time with other people instead of working through it. 
He tried a different way, and that is when he connected with his current wife, which made him realized it was the way forward.
Aubrey Marcus and His Wife Vylana Marcus
Marcus got married to Vylana Marcus last year. The couple released a podcast together on August 5, 2020, where they talked about how and when they met and their friendship that culminated in courtship and marriage.
The couple first met at the Burning Man festival. At the time, Vylana knew Marcus was in an open relationship. They were in the same camp, and they danced together. He shared that after taking all the psychedelic drugs at the camp, he had a blinding white star right in his third eye. 
That's when he realized his subconscious was telling him that the intimate moment he shared while dancing with Vylana was special. Vylana also had a similar cosmic moment while they were in Peru. After Burning Man, they remained friends because they were in relationships.
Marcus soon started expressing to Vylana that he was interested in her, but she was skeptical because of his polyamory. Finally, at one point, he wrote her a heartfelt letter which Vylana shared, moved her. But Vylana was still in a relationship with another person.
They continued to be friends until one day when they went to ketamine meditation together, where they had an undeniable connection.
After that, they kept receiving "messages from the universe" that they were meant to be together. Finally, and slowly but surely, their lives started to fall into place, and they realized they were ready to be together.