Alessia Cara's 'Scars to Your Beautiful' Perfectly Sums up Sora Choi's past Diet Habits
Alessia Cara's 'Scars to Your Beautiful' breaks down the model lifestyle that model Choi So Ra lived through.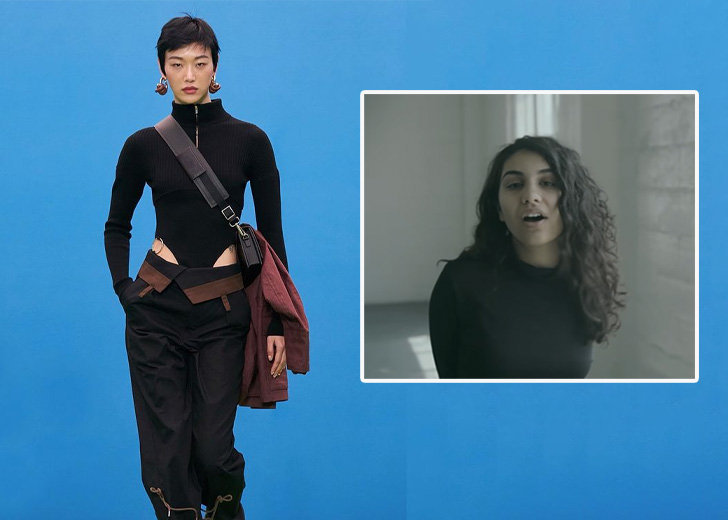 Alessia Cara stormed the music industry with her laid-back demeanor, which spoke to millions of introverts, deviants, and wallflowers alike. People trying to figure out life and their identity. 
The singer-songwriter became known for her unique singing voice and had an array of popular hits like 'Here,' 'Scars to Your Beautiful,' and 'Stay.'
Decoding 'Scars to Your Beautiful'
'Scars to Your Beautiful.' is, arguably, her most memorable track.
On July 15, 2021, Cara spoke about the inspiration behind the smash hit song in an interview with Glamour. 
She said that while watching TV in the studio, there was a show on plastic surgery, which led to a discussion about beauty standards and insecurity. It was also something she and her friends struggled with, and that's how 'Scars to Your Beautiful' was birthed. 
In the song, the singer promotes self-acceptance, which challenges the beauty standards we see every day. 
Genius, a media company that serves music knowledge to fans, broke down the lyrics and explained the meaning behind Cara's words. Cara has lyrics; 
She has dreams to be an envy, so she's starving. You know, Covergirls eat nothing. She says, "beauty is pain, and there's beauty in everything." What's a little bit of hunger?
According to Genius, Cara is addressing the stereotype that models, like that of CoverGirl, have eating disorders. The girl wants to cause envy and have a model's model, and to do so, and she forsakes a healthy diet. 
She convinces herself she is doing the right thing by telling herself, "beauty is pain, and there's beauty in everything," meaning the pain is in everything and that a little more hunger/suffering would not hurt her.
But Cara's next verse convinces girls like her that she is already beautiful and does not need to change a thing, but it was the world that needed to change. 
Model Sora Choi
Perhaps someone that could really relate to Cara's lyrics is Korea's top model, Sora Choi (Choi So Ra). Although she looks to be in good health these days, it wasn't always the case.
During a December 2020 episode of tvN's Yoo Quiz on the Block, the model talked about what she did to maintain her skinny figure.
She recounted that once when she was rejected for a Louis Vuitton fashion show for looking bloated, she went on an extreme diet of only drinking water for five weeks and went from 52kg to 46kg. 
This reaffirms what Cara was singing about in her hit song. 
Choi explained that she did not even eat one meal. During Fashion Week, she drank only water and ate half a banana when she struggled. And once Fashion Week was over, she ate yogurt and nuts for breakfast, roasted vegetables for lunch, and drank tea for dinner. 
And as a treat, once a week for lunch, she ate a small serving of something she really craved.
But she put a disclaimer that what she did was unhealthy and suffered the consequences of her detrimental diet. She revealed that she fainted all the time and got intestinal inflammation. But despite her feeling unwell, people told her she looked beautiful. 
Cara was right about one thing; the world is the one that needs to change.