Alessia Cara Talks about the Inspiration behind Her Hit 'Scars to Your Beautiful'
"You should know you're beautiful just the way you are, and you don't have to change a thing, the world could change its heart."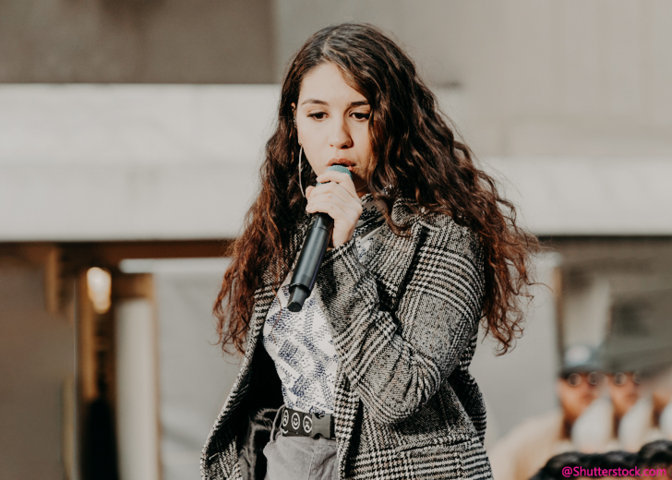 Alessia Cara is an award-winning singer and songwriter. She is the first Canadian artist to win the Best New Artist at the 2018 Grammy Awards. 
Cara started her music journey in 2014, and since then, she has released many hits songs. Some of her singles include 'Here,' 'Wild Things,' 'How Far I'll Go,' and 'Out of Love.'
She has also collaborated on tracks like 'Stay,' and '1-800-273-8255.' Arguably, her most famous song is 'Scars to Your Beautiful.' It was released in 2016 as a part of her debut album, Know-It-All. 
'Scars to Your Beautiful' was a massive hit, and it topped the charts. It peaked at #8 on the Billboard Hot 100 in the USA and Canada. 
Similarly, it was certified 5x Platinum by the Australian Recording Industry Association (ARIA) and 4x Multi-Platinum by the Recording Industry Association of America (RIAA).
There is a reason the song is critically acclaimed and loved by fans. 'Scars to Your Beautiful' promotes body positivity and self-confidence in women, telling them they are beautiful the way they are. 
Meaning Behind 'Scars to Your Beautiful'
On July 15, 2021, Cara revealed the inspiration behind her hit song in an interview with Glamour. She said that a plastic surgery show was the inspiration behind 'Scars to Your Beautiful.'
The 25-year-old recalled one day she and her writing partner, Sebastian Kole, were watching TV in the studio. A marathon of a plastic surgery show was airing, which raised various questions in the singer's mind. 
She wondered why people opted for such surgeries and what was the need behind it. The questions eventually led to a conversation about insecurities and beauty standards fixated on people's minds. 
Cara, herself, had struggled with body positivity and self-confidence. Unfortunately, she also saw her friends and colleagues suffer because of their body image as well. 
Her struggles and the show led to the deep conversation that was eventually written as a song. Cara confessed she was incredibly proud of the music, and 'Scars to Your Beautiful' was the song she would always stand by.  
Even after I'm long gone, I think we're always going to need to hear that. I just really wanted to put something out that I believed in.
Genius, a platform that interprets song lyrics, poetry, news stories, and others, also gave an in-depth analysis of the song. They broke down the lyrics and gave meaning behind 'Scars to Your Beautiful.'
According to them, the song is about a girl who wishes to be beautiful and is obsessed with fitting into society's beauty standards. However, since she is not "sculpted by the sculptor," she goes unnoticed. 
The girl tries to hide her fears and insecurities and puts on a facade to make herself seem confident. However, to be appreciated by society, she puts herself through many hardships, eventually succumbing to eating disorders and anorexia. 
She tries her best to be a "cover girl," but what she does not realize is that she is already beautiful and perfect. 'Scars to Your Beautiful' conveys that inner beauty is more important and valuable than what is presented outside. 
Alessia Cara's New Album 
To date, the singer has released five extended plays, two studio albums, fifteen singles, and two promotional singles. Her two studio albums, Know-It-All and The Pains of Growing, are critically acclaimed.
Now, after over two years, Cara is releasing her third album.  But before the release of her expected album, she released two brand new songs, 'Sweet Dream' and 'Shapeshifter,' on July 15, 2021. 
Cara has not revealed the name and the release date of her third album.