Brooke Shields' Beautiful Daughters Are Now Grown up — Meet Them
Brooke Shields' daughters are everything to her.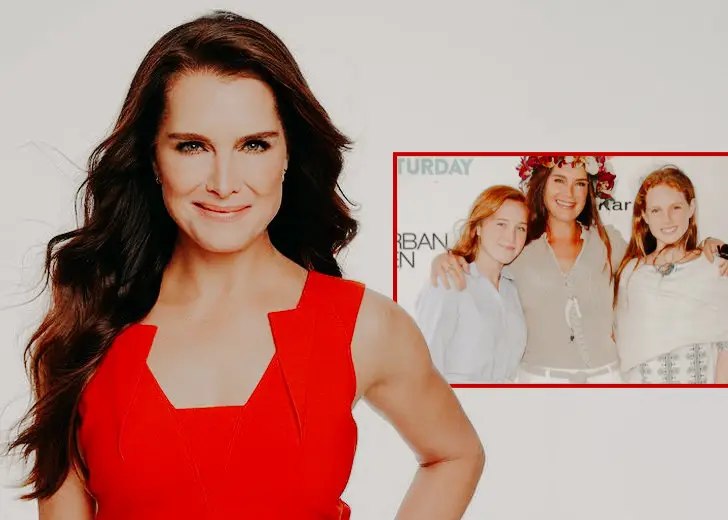 The Blue Lagoon star Brooke Shields is a proud mom of two gorgeous daughters.
After opening up about how her children enable her to be more confident about her body image on social media, the model turned actress became an icon for body positivity.
Shields has never been skinny — she has an athletic body. Her daughters, Rowan Francis and Grier Hammond Henchy, always loved her curves and assured her she had nothing to be ashamed of. In fact, they encouraged her to show her body off because it is amazing. 
The Suddenly Susan alum has more things to show off and be proud of—the milestones of her daughters.
Mama's Precious Angels
Shield tied the knot with tennis player Andre Agassi in 1997, but their marriage fell apart in 1999. Following the divorce, she was acquainted with television writer Chris Henchy through mutual friends.
The two then hit it off and got married two years later in 2001. It is this marriage that has blessed the couple, and the world, with two exceptionally talented young ladies.
Their daughters Rowan Francis and the Grier Hammond turned 17 and 15 respectively this year. They seem to be following in their mother's footsteps by pursuing their artistic interests. 
Shields, on the other hand, encourages their passions but prioritizes their education more. She commented that if the art bug still sticks around after college, they are free to chase it. 
Rowan Blooming into a Promising Leading Lady
On June 5, Shields posted a series of adorable pictures of her and her elder daughter Rowan. The occasion was the 17-year-old's prom, she donned her mother's gown.
It wasn't just another gown — Shield wore it when she was nominated for the Golden Globes in 1998.
The Lipstick Jungle actress captioned that nothing in the world could have prepared to see her child in the special dress. That moment made her exceptionally proud to mark Rowan's coming-of-age.
Soon after, the daughter would make her even prouder by graduating. On Jun 9, 2021, Rowan graduated high school with flying coolers and stumped everyone by performing Ed Sheeran's 'Pictures' with a guitar and an angelic voice. 
To commemorate her achievement, they got matching ladybug tattoos. The proud mom got it on her wrist while the achieving daughter got it on her ankle.
Grier's Uncanny Resemblance to Shields
The younger daughter is still in her teens, but the world has seen her in every stage of her life. And from what we have seen so far, Grier is a splitting image of her mother. 
From piercing blue eyes to the swooping almond shapes, high set cheekbones, and tall posture, the two can be mistaken for twins.
The 80s supermodel had shared that Grier regularly receives offers from all left, right, and center to pursue a career in modeling. The young lady, however, seems to like to keep things low-key. 
Shield supports Grier's choice and emphasizes she should have as much of a conventional childhood as she can. Shields also spoke from experience that college comes first for Grier as the modeling world can be demanding and distracting.
Shield says her daughter has a well-adjusted boldness and assertiveness about her, which is why she is confident Grier will do just fine.