Here Are 5 Artists Who Changed Lyrics after Backlash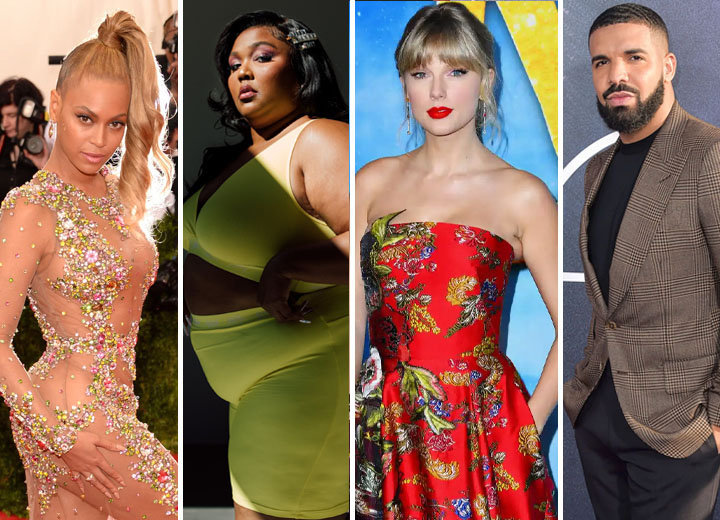 There were many things that artists in the past could get away with that artists today cannot, especially offensive lyrics. 
What was once considered normal — certain words indicating sexism, homophobia, ableism, and racial prejudice — is now unacceptable in the modern world. 
Not to mention, artists today have to be extra cautious regarding those. And some of them, after committing the mistake, have taken steps to correct the errors, replacing offensive terms in their songs. 
So here are the five artists who changed lyrics after backlash. 
1. Beyoncé 
The latest artist to change offensive lyrics is Beyoncé. The singer recently released her 2022 album, Renaissance. 
One of the songs 'Heated' contained the lyrics "Spazzin' on that a**, spazz on that a**."
The word "spaz" has historically been employed as an ableist term and comes from the word "spastic" as a symptom of a disability that makes it difficult to control one's muscles.
But a representative for the singer told Variety that the term was not used "intentionally in a harmful way" and confirmed that the word would be replaced. 
2. Lizzo
It looks like Beyoncé did not get the memo because just a month ago, Lizzo was under fire for using the same word in her song 'GRRLS.'
"Hold my bag, b****, hold my bag. Do you see this [expletive]? I'm a spaz," the artist rapped in the original version of the song. 
Days after the song was released, Lizzo announced she was replacing the term and clarified that as an African American woman who had many hurtful words used against her, she would never promote the derogatory language.
The lyrics were changed to "Hold my bag. Do you see this [expletive]? Hold me back."
3. Taylor Swift
In 2006, 16-year-old Taylor Swift released her song 'Picture to Burn' with the lyrics, "So go and tell your friends that I'm obsessive and crazy. That's fine, I'll tell mine you're gay, by the way."
The song was criticized for being homophobic in its inclusion of the word "gay" in a negative context. 
In 2011, Swift told MTV that now that she was an adult, she felt the pain differently and would express herself better.
The lyrics have since been tweaked to "That's fine, you won't mind if I say, by the way."
4. Black Eyed Peas
Although one of Black Eyed Peas' most popular songs is known to many today as 'Let's Get It Started,' OGs will remember that it was initially released as 'Let's Get Retarded'
Not only was the title 'Let's Get Retarded,' but it was also the main chorus. 
Black Eyed Peas never apologized, but the lyrics changed when the track was re-recorded in 2004 with new, more appropriate lyrics for NBA Playoff advertisements. 
The new version without the derogatory slur against people with mental disabilities was released as a single after it was received more positively by audiences. 
5. Drake and J. Cole
In 2013, Drake released 'Jodeci Freestyle' featuring J. Cole. 
In the final verse of Cole's rap, he said, "Go check the numbers, dummy, that's just me gettin' started/I'm artistic, you n—as is autistic, retarded."
Following the release of the rap song, Drake and Cole were met with backlash. They took responsibility for their actions and apologized. 
In the updated version, they removed the entire verse, cutting 20 seconds from the song.