Details to Know about Anthony Ramos's Parents and Family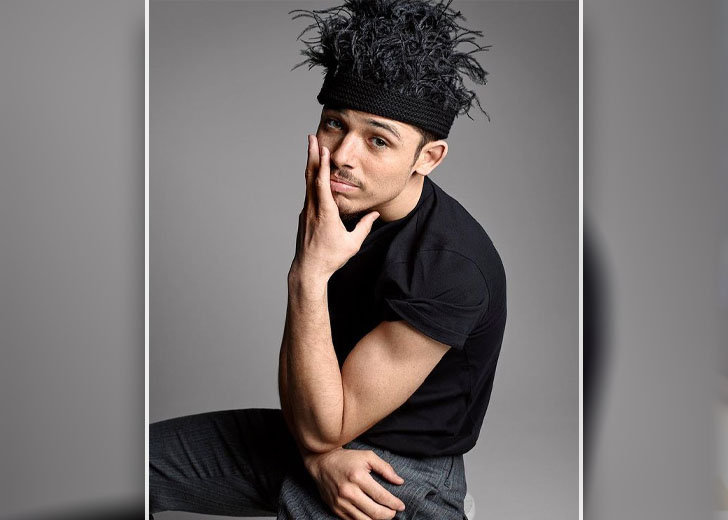 Actor Anthony Ramos came to the spotlight after grabbing the attention of theatre-goers with his refined dual-portrayal of John Laurens and Philip Hamilton in the 2015 musical Hamilton.
However, his current success was a far cry from his middle school years when Ramos was growing up in a poor family, seemingly with no money to continue his education.
Anthony Ramos Got into Acting without His Parents' Help
According to a 2019 report by Vogue, Ramos grew up in Hope Gardens housing development in Bushwick, Brooklyn, in a poverty-stricken household.
He was raised by his single mother, who, despite hardships, looked after the actor and his siblings.
"We were pretty broke," Ramos said during his exclusive conversation with Vogue.
In the same chat, he recalled asking his mother, "Why do we eat rice, beans, and chicken every day?"
During the said time, Ramos was a below-average middle school student with a keen interest in music.
In his recollections, the broadway actor spoke of being inspired by Eminem's music.
He pointed out getting attached to Eminem's rap skills after listening to the rapper's 2000 studio album, The Marshall Mathers LP.
It was a dude crying out through his music, and I was like, 'Damn.' 
Ramos' musical talent was discovered by one of his teachers, who inspired him and his two classmates to form a group.
Later, along with his friends, the actor, singer, and songwriter started performing at his school assemblies.
But unfortunately, given his family's poor economic status, Ramos decided to quit his education, as he was mentally prepared to join the navy.
However, a turning point in his life came in the form of his other teacher's encouragement, who helped him complete an application to New York's American Musical and Dramatic Academy.
Additionally, the same teacher, whose identity remains undisclosed, helped him secure a seat in the Seinfeld Scholarship Program.
"In that moment, boom. My life was changed," He recalled.
Presently, the actor is known for playing Lady Gaga's best friend, Ramon, in 2018's A Star Is Born and for the portrayal of Usnavi in 2021's musical drama In the Heights. 
A Look into Anthony Ramos' Parents and His Personal Life
As a child, Ramos was brought up by his mother, Mildred Ramos, along with his older brother, Mario Martinez, and younger sister, Stephanie Ramos.
Unfortunately, the actor grew up with his father absent from his life.
Ramos is yet to open up about his father's identity and the story behind the separation of his parents.
Due to obvious reasons, the actor is understood to be very close with his mother.
He hasn't forgotten her deeds in raising three children with limited means and resources.
In May 2020, Ramos took to his Facebook and posted one of his childhood pictures with his mother.
In the caption, he wrote words of tribute to her. 
Ma I love you more you will ever know. 3 kids on your own in the Projects in Brooklyn. You fed us, clothed us, gave us shelter, and most importantly loved us unconditionally. We didn't have much, but we had everything. Thank you Ma. I love you.
Talking about Ramos, he is reportedly single after splitting with his long-time girlfriend, Jasmine Cephas Jones, earlier in 2021.
The former couple first met during rehearsals for the original off-Broadway production of Hamilton.
Interestingly, Ramos was rumored to be the father of Olivia Perez, who portrays the role of his on-screen daughter Iris in the movie In the Heights.
However, Perez being Ramos' actual daughter is far from true, as the story turned out to be made based on the striking resemblance she shared with her movie co-star.