Meet 'Little People, Big World' Star Amy Roloff's Husband, Chris Marek
Amy Roloff found her happily ever after with Chris Marek.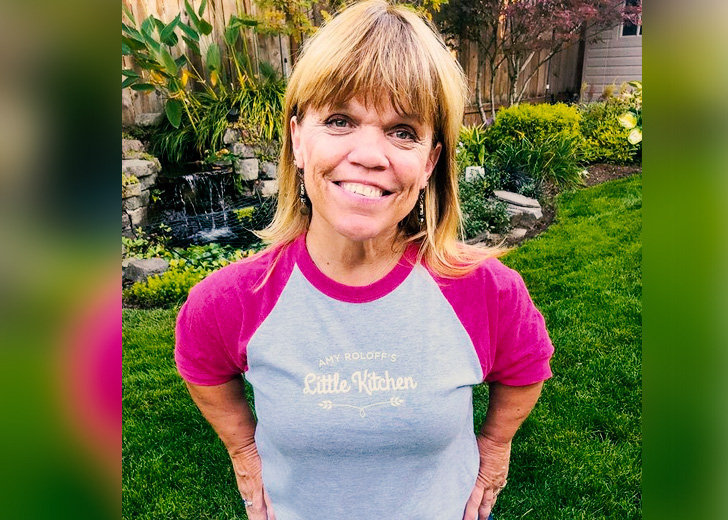 Amy Jo Roloff is a TV personality, author, baker, and motivational speaker from the United States. She is most recognized for TLC's reality show, Little People, Big World. 
She was born with achondroplasia, a genetic disease that causes dwarfism. Previously, she was married to Matt Roloff, another person with dwarfism. Their experience with the genetic condition and day-to-day life is shared on the TLC show. 
After Amy divorced Matt in 2016, she started dating Chris Marek. The pair got engaged on September 19, 2019, and on August 28, 2021, the couple tied the knot. 
Since Marek started dating Amy, there have been a lot of speculations about him. So, here is everything to know about Amy's husband. 
Who Is Chris Marek?
Marek was born in Idaho on August 10, 1962, but is presently based in Portland, Oregon. He is a seasoned real estate agent with over 20 years of experience.
According to his LinkedIn page, he has worked for a real estate business in Portland since 2010. He attended Portland State University and Clackamas Community College before becoming a realtor.
Marek is headquartered in Portland, although he sells homes in Beaverton, Colton, and Aurora, among other places in Oregon. He has built a positive reputation among his clientele and is a sought-after realtor in Portland.
Amy Jo Roloff and Chris Marek's Relationship 
Marek and Amy have been dating since 2017 after they met each other in a blind dating event. Amy was initially partnered with another bachelor, but she became friends with Marek and started hanging out with him. 
He asked her on a motorbike trip, and the duo went across Oregon, Washington, and Canada in the summer of 2017. They slowly fell in love with each other and eventually got engaged two years later. 
Recently, the pair got married in a beautiful ceremony at the Roloff farm, which Amy used to share with her ex-husband. They exchanged their vows in front of 146 close family and friends. 
The entire event was exclusively covered by People. Amy looked fabulous in a sleeveless traditional white gown, while Marek was dressed in a black suit as they celebrated their love outside in front of a gazebo.
Michael Williams officiated the couple's wedding, and Amy walked down the aisle to 'Heart to Heart,' a song written by Marek's best man, Rick Hinkes.
The Macey Gard Band played throughout the unforgettable occasion, including during the couple's first dance to the band's song 'At the End of the Day.'
The COVID-19 pandemic caused some difficulties in their wedding, but everything was worth it to the pair when they walked out as husband and wife.
Amy Jo Roloff's Previous Relationship
In 1987, Amy met Matt at a Little People of America convention. The two fell in love and married on September 12, 1987. Soon, they gave birth to four children — twins Jeremy and Zachary, Molly, and Jacob.
Their 27 years of marriage ended in March 2014 when the couple openly declared their desire to divorce. The main reason for the divorce was Matt's infidelity. 
Amy discussed the infidelity in her new book, A Little Me. Matt was having an affair with Caryn Chandler while still being married to Amy.
Chandler worked at Roloff Farms in Hillsboro, Oregon, for a long time. Matt spent a lot of time at the farm, and Chandler used to be with him as well. Initially, she thought it was all work, but later, she realized what was going on. 
She snooped around and found pictures and messages between Matt and Chandler. Amy realized he was cheating on her, so the pair eventually settled for a divorce. 
It was evident that Amy was hurt by the divorce because she did multiple Facebook lives discussing it. Regardless, she kept it together for their children and family.
The pair announced their divorce on June 5, 2015, and in May 2016, the divorce was finalized.