Is Amy Poehler against Plastic Surgery? A Dive into Her Quotes from 'Yes Please'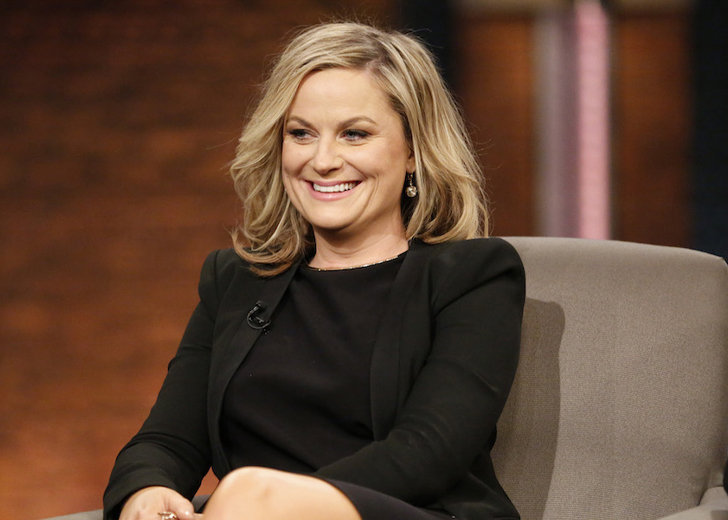 Fans have witnessed Amy Poehler, a renowned actress, comedian, and writer, age and her transformation through the years.
That includes working out some major bangs as a senior at Burlington High School in Massachusetts to sweeping her platinum hair into a sleek updo for the 2006 Emmy Awards.
She later went back to the blonde and curled style for SNL's 40th anniversary in 2015.
Surprisingly, Poehler has some interesting views on aging, especially about the procedures used to try to keep oneself younger. For instance, plastic surgery.
Amy Poehler Isn't Impressed With the Idea of Plastic Surgery
At the age of 50, when most people seek ideas to make them look younger, and some go under the knife, the former Saturday Night Live co-host does not feel surgery can stop anyone from "turning 50."
In her book, Yes Please, she has expressed her views on plastic surgery via haikus, stating, "a facelift does not make a daughter feel comfortable when you chaperone."
In addition, Poehler also claims that "Fake boobs" are weird while adding the plastic surgery "requires a good amount of lying to friends."
After the book received an overwhelming response from audiences for her honestly towards surgery, veteran actor Patrick Stewart also took his time to recite some memorable lines. 
Stewart reading her book's haikus was later released as audio clips by the book publishers.
Back to her quotes, it is apparent that Poehler isn't impressed with the idea of plastic surgery and does not seem interested in getting it either.
But Fans Think She Has Had Plastic Surgery
Despite the actress openly expressing her views on the topic, many fans and netizens think she has had surgery to enhance her beauty.
For instance, on April 30, 2020, a Twitter user shared that they felt the actress had undergone artificial treatment while starring on the sitcom Parks and Recreation.
"Not sure who had more plastic surgery on parks & rec, Amy Poehler or Rob Lowe," the tweet read.
IMPORTANT NEWS: my mom had surgery a few days ago and was getting bored yesterday so she started reading Amy Poehler's book because I'd bought it on the kindle a few years ago. She read the whole thing in like 6 hours and now she wants to watch Parks & Rec I AM ALIVE — roondolph the red-nosed reindeer🎄 (@erin_go_bruh) May 25, 2018
Another wrote, "Had surgery for a blood clot in my brain that was 6 inches and this whole time I've been thinking. 'Amy poehler give me strength.'"
"did amy poehler get surgery on her vocal chords or has she had a minor but lasting case of strep bc her voice has been raspy since season 5 [sic]," someone inquired.
"Plastic Surgery Haiku: We know it's Botox, and not your vegan diet, nice try Margaret." Amy Poehler killin' it as always 👌 — Sarah Grace Hall (@sarahghall22) December 26, 2014
But again, Poehler has not confirmed anything on having done surgeries and has implied through her book that she is not someone who prefers the idea of it at all.