Amy Poehler's New Show 'Baking It' Comes after the Success of 'Making It'
Amy Poehler is all set to produce a baking competition show.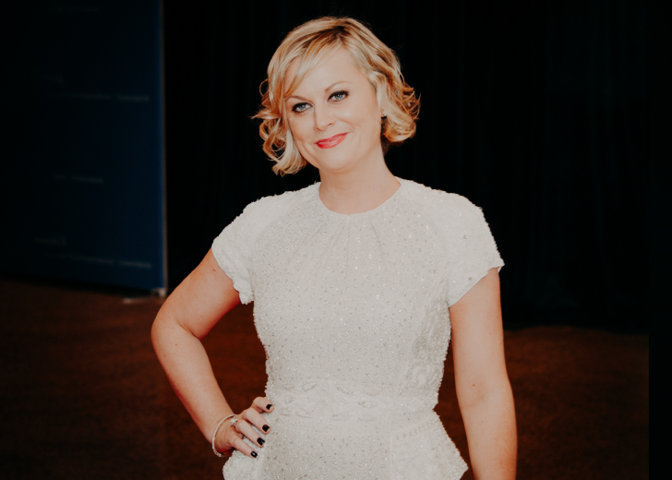 Actress Amy Poehler is the queen of showcasing home-cooked inventiveness. She recently teamed up with Nick Offerman to produce and host Making It, a show that showcased the DIY skills of crafters and builders across the United States.
Now, she has returned to her forte with the latest journey into baking. And it has your name on it if you're a fan of exhibitions of genuine talent. 
She is teaming with Nicolle Yaron for the new spin-off Baking It. The show will be a six-episode holiday-themed series that matches two brilliant home bakers against each other.
They will cook up sweet and savory baked treats. However, Poehler's charisma will not be gracing the role of host. Instead, she will be the producer of the show.
To fill her shoes, the light-hearted personalities of Maya Rudolph and Andy Samberg will do the job.
How Will 'Baking It' Work
Rudolph and Samberg's winter lodge will serve as the setting to host eight teams of two exceptional home bakers. The theme will be the celebration of gastronomic holiday traditions. 
Couples, siblings, best friends, and other contestant pairs will team up to make sumptuous delicacies for themed tasks in the hopes of earning a cash prize. Rudolph and Samberg will be in charge of the celebrations, as well as delivering hilarious commentary. 
Four unique critics will judge the bakers' holiday delicacies–four real-life grandmothers who also happen to be amazing bakers. 
Riding the Success of 'Making It'
It is fascinating to note that Baking It is making Poehler's reality show venture come full circle. The concept for Making It took the structure and, more importantly, the tone of The Great British Baking Show.
But instead of baking, the challenges will all revolve around craft items. Former Parks And Recreation co-stars Poehler and Offerman lead eight expert crafters through tasks involving paper, cloth, wood, and various other unusual materials to create delightfully unexpected items.
To many, the best part of the show is that it is refreshingly cheerful and upbeat. This, of course, is in contrast to reality shows as old as Survivor and as new as Chopped: Grill Masters.
Such shows command a viewing experience that may be tense as contestants use harsh tactics to win it all. However, while contestants were eliminated every week from Making It, the atmosphere was friendly and positive.
The show spends tender moments with each contestant and gives us insight into who they are. This makes the elimination sequence particularly charged with emotions.
Everyone appears to be genuinely upset to be saying goodbye. However, it all contributes to a strong sense of optimism that makes for an enjoyable watch.
All in all, Making It is an aggressively lovely series that aims to promote the joy of creating something from nothing, and Poehler and Offerman, as hosts, embrace the idea wholeheartedly. 
As the show gets on its third leg, the same energy and brightness is expected in Baking It when it airs.