Maya Rudolph Grew up Feeling Orphaned as a Mixed-Race Child in a White Neighborhood
'Saturday Night Live' alum Maya Rudolph grew up feeling orphaned regarding her mixed heritage and race.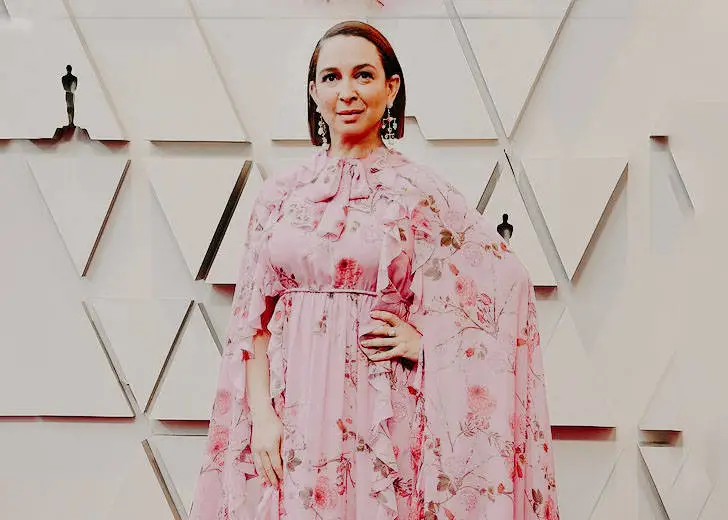 Saturday Night Live (SNL) actress Maya Rudolph felt like an outsider growing up. The actress revealed she was a "Black kid" for white people, and for Black people, she was culturally trailed off. 
In 1972, Maya Rudolph was born to a Black mother - Minnie Riperton, and a white father - Richard Rudolph. The actress admits, "I grew up feeling a little orphaned by the idea of my heritage."
Rudolph faced being an odd fit during her childhood. The comedienne grew up in a community in Los Angeles, where people mainly were "either black or white-slash-Jewish."

Maya Rudolph with her parents and bother in Los Angeles in 1978 (Source: NYtimes)
As a mixed-race kid, she could not identify with either race. The actress felt closer to other mixed people irrespective of their race since they could relate with her the most.
Rather than feeling social with the kids she grew up with, the actress admitted that being other mixed kids made her feel a part of a secret society.
More than black or white, I've always felt closest to other mixed people — regardless of race. Meeting other mixed kids has always affected me. It was like part of a secret society.
As a child, Rudolph found a resonating figure in Television in the form of Lisa Bonet, a biracial actress.
She was taken aback by Bonet's beauty and performance. The common biracial background with Bonet provided a spine to young Rudolph. Because of the shared race, she finally could admit, she was mixed.
I was obsessed with 'The Cosby Show,' but mainly because of Lisa Bonet. I'd be like, 'I'm mixed, too. Just like Lisa Bonet!
The SNL actress attended a school in which most of the students were white. She mentioned that actress Gwyneth Paltrow was one of her grade-school mates. As a result, she did not feel welcomed there.
Additionally, even with her Black relatives, she felt loved but not accepted. 
I never felt like my black cousins," she said. "I felt loved, but I didn't feel culturally.  was the kid that lived in California who didn't grow up around the family.
Despite the time and circumstance, Maya's parents were progressive. They wanted their daughter to be proud of who she was and not be restricted to her race.
Sadly, Rudolph's mother died when she was just 7. It was a tough time for Rudolph; besides being a kid who looked different, she also lost her mother.