'Married at First Sight UK' Matchmakers Got Amy Christophers' Partner Right
Amy Christophers is one of the sixteen people on 'Married at First Sight UK.'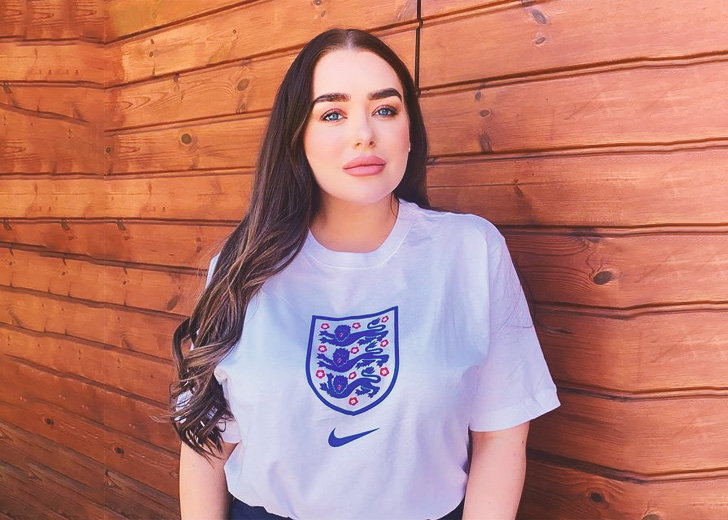 Married at First Sight UK sees sixteen strangers matched by experts get married after the first time they meet. The couples go on a honeymoon and, after spending time together, decide whether they want to stay together or get a divorce.
Each of the sixteen cast members of the show has their own requirements, and a few have complained about their requirements not being met. For example, Nikita Jasmine, 26, once revealed the experts had matched her with someone who was the opposite of what she had asked for.
[The experts] have just done the total [expletive] opposite of what I've asked them for. I mean obviously I was talking about looks quite a lot. Looks was a huge thing to me and I don't think they've listened to what I said.
The cast members weren't the only ones complaining about the pairings, and even fans have been vocal about it. One pairing in particular, which has been discussed a lot, is that of Morag Crichton and Luke Love. Crichton does not want any kids, while Love does.
However, not every contestant is unsatisfied with the person they are matched with, and one of them is Amy Christophers. Christophers revealed to The Sun she had handed her "love list" to experts, which had over 100 requirements for any potential partner.
He has to be 6ft 4in with a gym-honed body but not be a meathead. Have good teeth, strong jawline, good style and smell of Creed. He has to be sexy with a big package and be able to rock the preppy look but also look good in sweats around the house… he has to be an alpha male.
While Christophers didn't reveal the identity of her partner and specify if she got her exact demands, she praised the show's creators for getting at least one thing right.
"When we were on our wedding night, my husband got out of the shower and walked around naked. Let's just say I copped an eye full of his package and they had delivered," she confessed.
Amy Christophers Previously Appeared On 'The Bachelor'
Married at First Sight isn't the first time Christophers has appeared on a TV show. Previously, she was a contestant on The Bachelor in 2012, where she vied with 23 other girls for Spencer Matthews' heart.
Ultimately, the woman whom Matthews chose was Khloe Evans, but their relationship ended not long after.
Amy Christophers Is A Sports Presenter And Journalist 
Christophers is also a British sports presenter, journalist, and award-winning social media influencer. She started her career as a sports presenter on Sports Tonight Live, focusing on football.
She also hosted her show titled 90 MFS (90-minute football show) and has worked with networks like Channel 5, The BBC, Sky, ITV/2, IMMAF, ESPN, and Sport Convo, among many others.
On top of being an accomplished sports presenter, Christophers is also a sports journalist. According to her website, she has a regular football column with The Sun and has also written for The Daily Star Sunday, Yahoo Sports, The Huffington Post, Game Magazine, and Front Magazine.
Although her podcast only ran for six episodes in 2019, Christophers took her love for football and put it in Walked Into A Bar. It is a podcast where Christophers was joined by comedian Josh James and Mark Lee. The trio discussed their respective football teams among all sorts of banter.