Is 'American Pickers' Canceled? Here's Everything We Know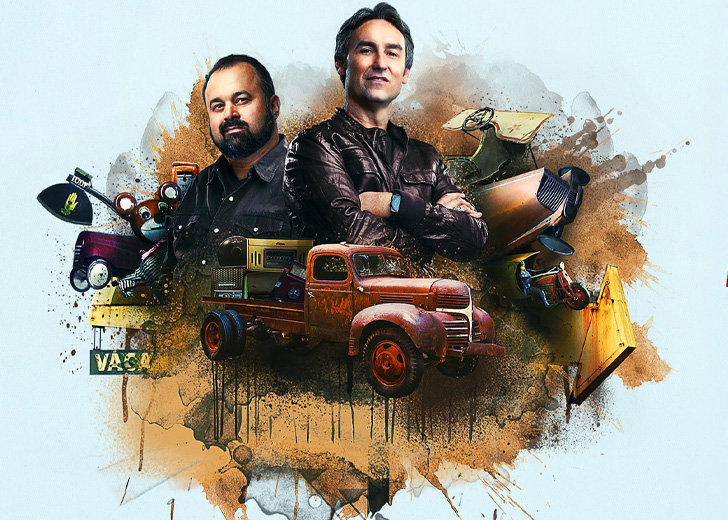 American Pickers has been one of TV's longest-running reality shows, first airing in 2010. In the middle of all the drama and treasure hunting were Mike Wolfe and Frank Fritz.
The two became one of the best reality TV duos over the years, and it's their presence that made the show what it was until recently.
In the summer of 2021, things took a turn for the worse for American Pickers. Fritz left the show after some personal disputes with Wolfe. But did this departure cause the show to be canceled?
Is 'American Pickers' Canceled?
The short answer to that is — no, American Pickers has not been canceled. Not yet, anyway.
The 23rd season of the show aired in January 2022, but it was only Wolfe who graced the screens. Fritz was nowhere to be seen.
And his absence was felt during the course of the season.
American Pickers had a steep drop in viewership and ratings since his exit. Last season, the show's episodes were getting 1.3 million views. That was when Fritz was still in the series.
Since the Fritz-less season 23 has begun, however, viewership has fallen to around 1.02 million per episode.
This has not been a sudden drop, though. Since Fritz and Wolfe's drama became public in September 2021, where most fans think Fritz was disrespected, the show's viewership has gradually decreased to 1.02 million.
Many find the show a bad watch now since Fritz's departure. Social media is filled with American Pickers fans' comments about how the show has gotten worse since he left.
As for season 23, Wolfe has paired up with Danielle Colby-Cushman and also brought in his brother Robbie Wolfe as a contender to take Fritz's place.
Details on Feud between Frank Fritz and Mike Wolfe
Even though the feud between Fritz and Wolfe became public knowledge in the summer of 2021, the issues between them have been present since 2020 or season 21.
During the eighth episode of the season, Fritz suddenly disappeared. And everyone acted like nothing was missing from the show, and nobody explained what had happened.

'American Pickers' has not yet been canceled, but Frank Fritz's departure has caused the viewership to go down. (Photo: American Pickers/Instagram)
Fans were left confused, but everyone thought it was a temporary absence. However, as the season 22 episodes started airing, everyone realized Fritz might be gone for good.
It was Fritz himself who provided everyone with vital answers. During an interview with The Sun in July 2021, he said he stopped talking with Wolfe right after the above episode and had not spoken to him in two years.
He did not go into details but just said that the issue between them was because of their show stardom. He alleged that the show as "1,000 percent" tilted towards Wolfe. Further, he also accused Wolfe of trying to replace him with his brother Robbie.
He also clarified that he had not actually left the show as of that date.
"It's up to the network whether I come back on the show. It ain't gonna affect me one bit. I didn't leave the show. I finished shooting and then I had a little back surgery and the pandemic came," he said.
Fritz also revealed that Wolfe had not reached out to him once, even though he knew about his back issues.
Despite all this, Fritz still wanted to get back on the show.
Later that same month, History Channel confirmed Fritz wouldn't be returning and added that he did not matter in their big plans for the show's future.
And Wolfe pitched in with his views. First, he made a statement saying he missed Fritz and wished him the best in the "next part of his journey."
Then, he told The Sun in August 2021 that he wanted Fritz to be back on the show.
However, he also said that even though everyone on the show cared about Fritz and he would love to talk to him again, he just could not "get it right."
"Frank is just going through a lot personally with addictions. It's unfortunate that he's made decisions that have him the way he is," he added.
In saying this, Wolfe made a subtle dig at Fritz's alcohol addiction. The latter had gone to rehab for the issue and claimed to be 11 months sober when Wolfe made these comments.
Soon after, Fritz called baloney on Wolfe's statement, saying he did not mean what he said and alleged somebody else wrote it for him.
With this and a lot of silence thereafter, it looks like the feud is over. But does this also rule out Fritz's chances of coming back on the show forever? Will have to wait to get the answer!