Amber Rose and Ex-boyfriend Alexander Edwards Shade Each Other after Breaking Up
Alexander Edwards wants to have his cake and eat it too.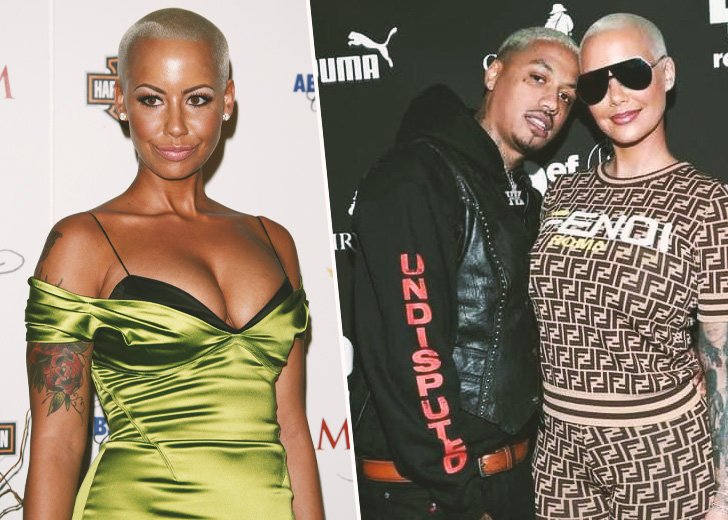 The last time we reported on Amber Rose, she aired the dirty laundry between her and her ex-boyfriend, Alexander Edwards. 
Rose claimed that the Def Jam A&R man had cheated on her with at least 12 women. Rose and Edwards had been together for nearly three years and share a son, Slash Electric, born in October 2019. In a series of Instagram stories, she vented her frustrations. 
She noted that she was tired of being cheated on and embarrassed behind the scenes. She also claimed she knew the 12 mistresses but would not expose them, as she did not hold any grudges against them and blamed Edwards entirely. 
Edwards initially did not comment on the accusations and continued to be unperturbed by the allegations. Instead, he went about his business and took to Instagram stories to show that he was spending quality time with his son.
But shortly after that, the Universal Music Group Executive came clean.
Alexander Edwards Comes Clean
Edwards admitted that he had indeed cheated on Rose. 
He confirmed the accusations leveled at him, saying he got caught, which was not the first time. He explained that he understood Rose had reached her breaking point but iterated that he still loved her. 
I love her, though. That's, like, my best friend, the mother of my son. I love [Sebastian], my stepson too.
Edwards claimed that Rose had been willing to forgive him for all his transgressions if he publicly apologized, but instead of apologizing, he felt that breaking up was the right thing for both of them. He confessed that he did not want to keep cheating on her. 
Edwards added that he could stop cheating, but it would only last for good, solid six months because he could not deprive himself of his true nature, and he didn't want to live like that. When asked why he did not opt for an open relationship, Edwards admitted that he was unsure of how he felt about Rose going on a date while he watched over the kids at home. 
According to him, he wanted to "have his cake and eat it too."
Amber Rose and Alexander Edwards Shade Each Other
After Edwards came clean, it seemed like the two were pretty civil about their break up as their drama quieted down.That was until Edwards stirred the pot. 
The Def Jam A&R man reposted a tweet made by comedian Lil Duval to his Instagram story. The tweet read, "Sometimes getting caught cheating is a blessing in disguise. Cuz if they didn't catch you, you'd probably still be with the wrong person."
Edwards reposted it, calling Duval a G.O.A.T with the goat emoji and the words "God's plan." The not-so-subliminal message from Edwards insinuated that cheating was a blessing, and many people, including Rose, believed it was directed to her. 
Rose also fired back with an interesting perspective, saying, "Finding out you man a b***h gotta be the worst gender reveal ever."
There's no telling when things will settle down between these two.