Who Is Amanda Seales' Boyfriend? The Story behind Their First College Meeting
Amanda Seales and her potential husband met in 2000.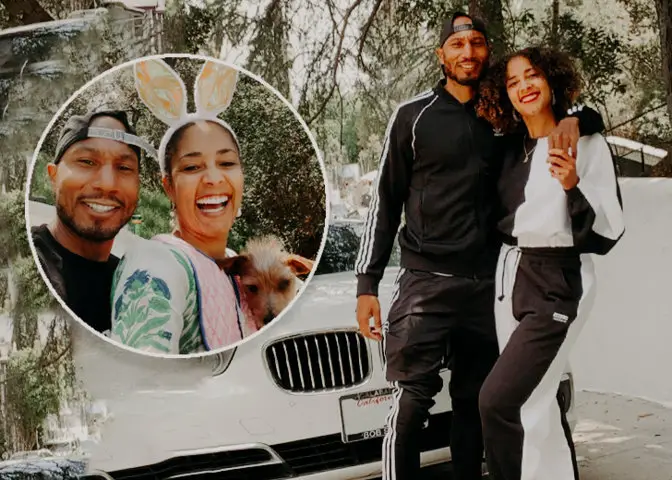 Amanda Seales has been romancing her partner for several years now. The Insecure famed actress usually takes to her social media to share snaps of herself with him, and sometimes, she drops clips of him playing with the furry members of the family.
Despite that, many details about her personal life remain under wraps, as she prefers to keep it that way. For example, she is so private about her relationship that her fans are still unaware of her longtime boyfriend's identity.
So who is her boyfriend? How did they first meet? Scroll through as we discuss everything we know about Seales' relationship with her boyfriend.
Met in Freshman Year of College
Seales, formerly known by the stage name Amanda Diva, met her partner, whose name is rumored to be Vonnie, when she was in her freshman year of college.
In case you didn't know, she attended SUNY-Purchase, a public college in Purchase, New York, between 1999 and 2003.
Seales revealed the details during an Instagram live session, which was later uploaded on YouTube on May 18, 2021, stating that her roommate pointed her attention to him.
"My roommate came back to the room and was like there's a fine [man] on the basketball team," she recalled during the session.
The actress and singer then approached him to talk, but he was initially shy. Somehow, they planned to meet at his campus, and Seales met him at the said address.
As they hung out together at various places around college, including the cafeteria, they grew feelings for each other.
After talking on the phone for about a week, she asked him if they were a couple or not, to which he replied yes.
"Someone asked what year this was...this was the year 2000," Seales said, revealing the year she and her longtime partner started dating.
Reconnected after 5 Years of Split
In the mentioned session, the Black-ish actress also shared that the couple separated after dating for the first year and a half.
She revealed that when he transferred to attend Fisk University in Nashville, they broke up. And since both of them started living their own lives, they even discontinued as friends.
Five years later, she texted him to ask him for his Instagram, and by the next day, they were back together. In her own words,
One night I texted him and asked him for his Instagram. I hadn't talked to him in five years. And by the next morning, we were back together.
'Baecation' in Belize
Since Seales and her partner Vonnie — who are yet to disclose if they are already married to each other — are together now, they are often spotted on her Instagram.
On July 14, 2021, she dedicated a post to share a photo dump from her "baecation" in Belize, a Caribbean country on the northeastern coast of Central America. They stayed at Ray Caye Island Resort.
The post was filled with several pictures of Seales and her longtime partner, with the first snap showing them in matching pink outfits. Her potential husband wore a pink t-shirt, track pants, hat, and white shoes while she rocked a pink dress.