How Alicia Silverstone's Son Reacted to Her Smoking on 'American Woman'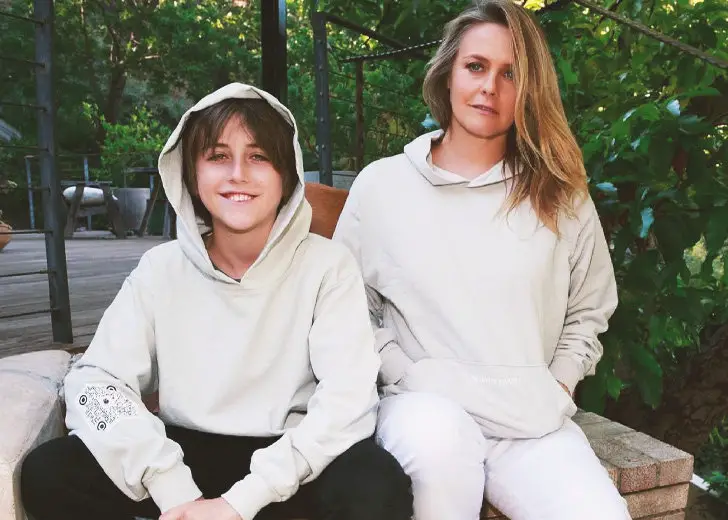 Alicia Silverstone portrayed a cigarette-smoking, occasionally knife-wielding single mother in the 2018 dramedy, American Woman. Based on the real-life story of the Real Housewives of Beverly Hills star Kyle Richards' mother, the series featured Silverstone as Bonnie Nolan.
The premise saw her character living her best life in 1975, relishing her married life with a rich husband, Steve, played by James Tupper. She has a picture-perfect family with two daughters — young teen Becca (Makenna James) and preteen Jessica (Lia McHugh) and a house with a picturesque view and a private pool. 
But in a stark turn of events, she finds her husband cheating on her with other women.
Consequently, she kicks him out of the house, her marriage crumbles, and the once-rich mother starts facing financial problems. She struggles to look after her two daughters and find a job in an era where women are entirely dependent on men. 
Her friends Kathleen and Diana, portrayed by Mena Suvari and Jennifer Bartels respectively, help her gain independence, fighting back societal expectations. 
As the three women navigate the hardships of the era, signified by smoking at the tables in restaurants, colorful, glamorous dresses, and the uprising individualism, they find freedom and confidence at the end of the trailblazing journey.  
The show premiered on June 7, 2018, on Paramount Network. Although it wasn't renewed for a second season, fans and followers praised Silverstone for her nuanced portrayal. And to top it all, it left a significant impression on her son, Bear Blu Jarecki. 
Her Son's Reception of Her Smoking
Portraying a rich woman from the '70s, especially her character, required Silverstone to showcase her theatrical abilities while embracing flamboyance. In addition, it meant she needed to film smoking scenes and speak in a refined fashion. 
Silverstone fulfilled her role, acting as required. But she had no idea that her character would leave a significant impression on her son. In a May 2018 interview with ET Online, the mother-of-one opened up about her son's reaction to her portrayal of an eccentric mom. 
Silverstone recounted how she was wearing faux fur, smoking cigarettes, and driving a crazy car when her son came to the set. The 45-year-old added that she had also improvised her accent and spoke differently than her usual California accent. 
"She (Nolan) has this very refined way of speaking. So I would always say, 'Darling, darling," she elaborated. Silverstone also shared that her son had picked up on her new accent.
Ergo, whenever he asked what she was doing, she would reply, "I'm going to Darling." And he would understand that she was going to film her show. In her own words, the flamboyance reminded him that she was part of American Woman.
Courtesy of her character's vigor and the plotline, Silverstone admittedly didn't want the shooting to end.
"When I was doing it, I was just so inspired, every day, by the storyline and with what my character got to do. Our show has an amazing beginning, a good solid middle, and the end is off the charts," she told Collider in June 2018. 
She even remarked that the show would be inspiring for all women, for it was about freeing and liberating oneself.