Kyle Richards Focusing More on Weight Loss and Fitness as She Gets Older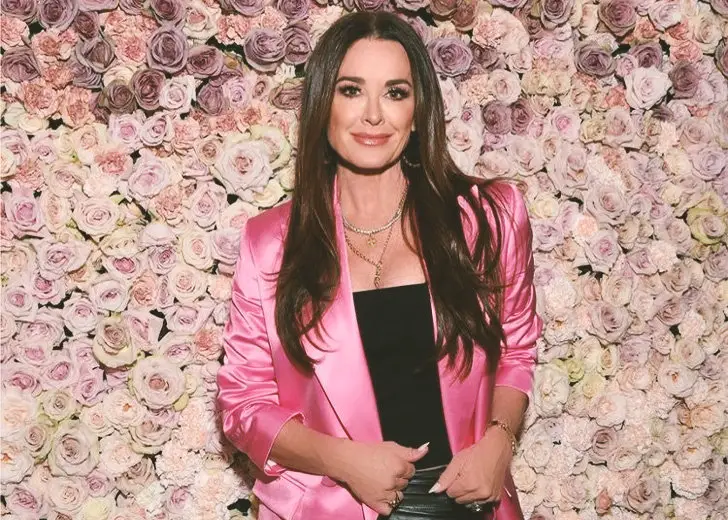 The Real Housewives Of Beverly Hills star Kyle Richards has been open about her family, relationships with sister Kathy Hilton, and professional ventures.
Likewise, she has never shied away from being vocal about her weight loss journey. Instead, she has shared the details of her weight and height and even talked about how her ascending age was making her cautious about weight gain and being fit. Here's all that we know!
Richards Focused on Weight Loss before 50th Birthday 
Born on January 11, 1969, Richards was admittedly terrified about turning 50. One of the reasons was because she had struggled with weight her entire life and only managed her weight gain with a slew of workouts and diets. 
But she conquered her fear, being determined to look and feel her best on her 50th birthday. She knew she had to do something different to feel amazing in her 50s. As a result, Richards made subtle changes in her lifestyle months before she turned 50.
In her own words, she increased her workouts daily (except on Sundays) and monitored her diet. "I don't have a lot of bad things in my diet, I eat really well. But I haven't used Splenda, or like a fake sugar, in — I don't know how many years," Richards told The Feast in February 2019. 
The mother-of-four added that she had stopped drinking soda, a product she once drank regularly. She mentioned she wanted to cut every single bad thing in her life. And adapting to the good ones, she cleansed her face even during the holidays and drank celery juice every day. 
Richards shared she noticed a "big difference in my skin and my body" because of the changes. 
How Much Does Kyle Richards Weigh?
Richards's measurements have always been a public knowledge of sorts, for she never hesitates to answer her fans who wonder about her weight and height. Back in August 2019, she posted a gallery of pictures on Instagram. A particular fan remarked she looked tiny in the photos. 
Without hesitation, Richards answered she was 5'2" tall and was 125 pounds. She even pointed out that her goal was to be 120. 
Now, it's not sure if she reached her ideal weight, but Richards gained an extra 10lbs during quarantine, in May 2020. She took to Instagram to share a throwback picture and got candid about her weight gain. Referring to the image, she said it was an incentive to take off the pounds. 
Then, she also clarified that she would stop eating delicacies after Cinco de Mayo. True to her statement, Richards started focusing on her fitness more so than ever at 52.
A peek inside her Instagram reveals she is into hiking, biking, yoga, and an amalgam of multiple workouts. Interestingly, she has a fully stocked at-home gym with a Peloton bike, treadmill, weight set, and workout bench.