Alexia Echevarria Got Her Dream Wedding with New Husband Todd Nepola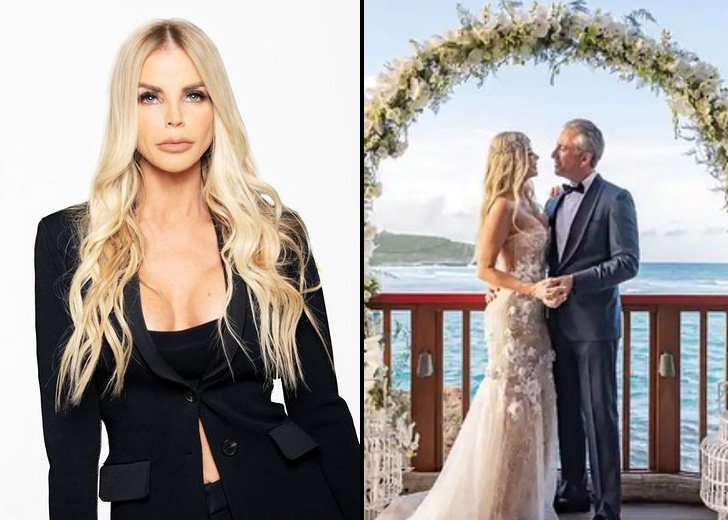 A lot has changed for The Real Housewives of Miami stars in the last eight years, and viewers can attest to that. 
The rebooted reality series debuted on Peacock on December 16 last year, and fans got to see their favorite stars again. 
One such star that audiences reacquainted with was Alexia Echevarria, and in tow was Echevarria's new husband, Todd Nepola. 
Echevarria and her new husband were engaged in December 2019 after two years of dating. But because of the pandemic, they had to push back their wedding. 
The couple set a new date as the world slowly opened up, but unfortunately, they were struck with another tragedy. 
Echevarria's mother passed away from COVID on what would have been her wedding day. 
Everything came to a standstill for the reality star and her new husband, and finally, on December 16 last year, they married. 
The celebrations took place at the Eden Rock hotel in St Barths. 
Alexia Echevarria's Beautiful Wedding with New Husband
 After the nuptials, The Real Housewives of Miami star gushed to Us Weekly that it still felt like a dream. 
The Alexia and Frankie's Beauty Bar founder also shared details of her special day with Entertainment Tonight Canada. 
Echevarria told host Morgan Hoffman that her wedding day was beautiful and exactly what she and Nepola had in mind. 
"It was only Todd and I so it was only about us, which is a moment that we definitely needed. So we are very happy to get married just like we wanted to. Just him and I," said Echevarria. 

Alexia Echevarria and her new husband during Valentine's Day. (Source: Alexia Echevarria/Instagram)
She added that they were looking forward to celebrating with their friends and family in 2022.
When asked how her mother felt about her tying the knot with Nepola, the RHOM reality star noted that her mother adored her partner and was excited for her. 
Her mother and Nepola hit it off from the moment they met. 
She recalled that they talked and drank champagne until three in the morning while she fell asleep on the sofa. 
Echevarria continued sharing that even though her mother was not present, she was sure her mom was with her and Nepola spiritually. 
Alexia Echevarria's Former Husband Herman Echevarria
Before Echevarria was married to her new husband, she was married to businessman and former Venue Magazine owner Herman Echevarria for over ten years.
During the original run of the reality series, Echevarria was married to her first husband, but in 2015, they filed for divorce.
An insider told Us Weekly that there were no chances of reconciliation between the two. 
A year later, the magazine owner passed away from natural causes. 
But long before Echevarria was married to the late businessman, she was with Pedro "Pegy" Rosello.
Echevarria and Rosello met at a restaurant in Miami in 1987 and were planning to marry when the latter was arrested on drug trafficking charges.
The duo eventually wed when Rosello was released on a one-year bond.
They welcomed their first son, Peter, in 1992 and their second son, Frankie, shortly after that.
Unfortunately, they weren't meant to be, and they split in 1996.