'The Real Housewives of Miami' Star Marysol Patton Finds a Way to Honor Her Late Mother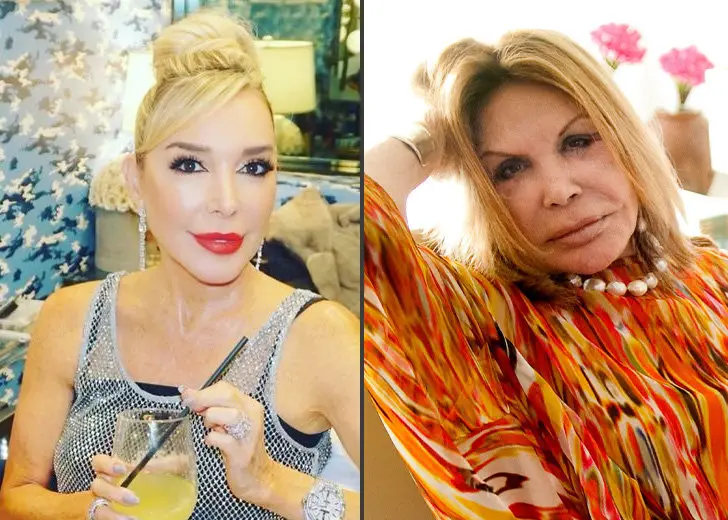 In 2019, The Real Housewives of Miami star Marysol Patton lost her mother, Elsa Patton. 
Marysol was a recurring star in the former Bravo franchise's three-season run, and Elsa, lovingly referred to as Mama Elsa, was a fan favorite. 
The older Patton charmed the viewers with her signature flowing caftans, unusual spiritual practices, hilarious one-liners, and her love of plastic surgery. 
She even earned her own BravoTV web series called Havana Elsa, which took the audience on her journey as she started her coffee chain.
But in 2013, RHOM's third and final season, Mama Elsa's health took a turn for the worse after she suffered a stroke. 
"She still has a way to go, but when I see her feisty spirit, I know she is on her way back to her old self," Marysol told The Daily Dish of her mother's recovery.
Unfortunately, her illness got the better of her, and at 84 years old, she passed away. 
In a statement released by the Patton family, they thanked their many fans and friends who offered their prayers and best wishes. 
Marysol Patton Honors Her Mother
In December 2021, The Real Housewives of Miami officially made its long-awaited return with season four. 
The reality series premiere paid tribute to Marysol's mother with a flashback montage. 
She shared to E! News that she didn't think the series would be back since it had been off air for eight years. 

Marysol Patton's mom with Andy Cohen (Source: Marysol Patton/Instagram)
Her friend Alexia Echevarria would argue with her about its return. And now that it was back, most people wanted to see her mom and not her. 
The reality series star also shared that she found it odd that her mom was not around during the filming of season four, and she honored her mom on the show.
"When we traveled or when I did my interviews, I would bring a picture of her with me and stand it up in a frame. Or if I was going to do a scene with the girls I was like, 'C'mon mom, we're going to go film with the girls. Come with me.' So she was there," said Marysol. 
Marysol Patton Wants to Share Her Mother's Passion for Antiques and Jewels
After her mother's demise, Marysol auctioned off $2.3 to $3.5 million worth of Elsa's jewels, watches, and art.
The reality star told Page Six that many pieces were left unused, and she wanted to share her parents' passion for antiques and jewels with others. 
Some items included a Patek Philippe Nautilus watch worth $300,000 and an emerald, diamond, and platinum ring priced at about $125,000. 
It also included a sapphire and diamond ring worth $60,000 and a diamond and platinum Riviera necklace worth $200,000.
"I feel some of the most amazing jewels are the emeralds — my mother had a real love of them, and the collection was amazing. She was also very spiritual and loved her rosaries and jewels that gave her good energy, so those are also some of the most special pieces in the auction," Marysol told Page Six. 
The reality star also auctioned off Elsa's million-dollar estate with the Florida-based Kodner auction house.