How Alexia Echevarria's Son Frankie's Accident Affected Her Family Life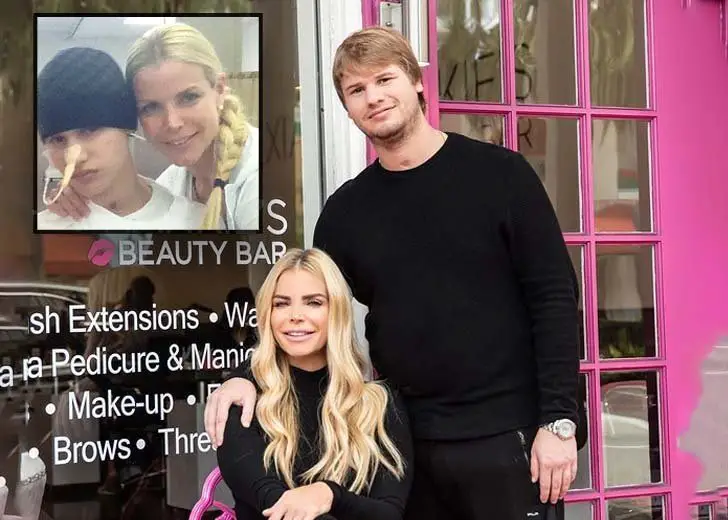 Former Real Housewives of Miami star Alexia Echevarria almost lost her son to a car accident a decade ago.
The accident created a lot of issues for her and affected her family and the life of her other child.
But her life has gotten much better now since her son's accident.
About Alexia Echevarria's Son's Accident
Echevarria had the misfortune of experiencing the pain of almost losing her child in an accident.
On August 14, 2011, the reality star got a heart-wrenching phone call saying her son had just been in a horrific car accident.
Francisco "Frankie" Rosello, her younger kid, had just left the home 15 minutes prior on a rainy day and gotten into a vehicle collision.
The car, which his friend had been driving, lost control, jumped the median, and hit an SUV coming from the other side.
Frankie required immediate brain surgery, as well as the removal of his spleen and pelvic surgery.
He also had brain swelling, and he was put in a medically induced coma for three months for that to settle.
Even a year after the accident, he still suffered from a condition known as aphasia. He could not communicate properly because of his injuries to the brain.
This incident not only affected her but also her elder child, Peter Rosello. He was so negatively influenced that he became "self-destructive."
He even told Echevarria that if Frankie didn't get better, he would have taken his own life.
Peter, a 20-year-old at the time, was arrested for felony battery for a homeless man. He had punched the man in the groin.
Alexia Echevarria's Son Frankie Is Better Now
Frankie has gotten better since the accident. A lot better, actually.
Echevarria shares pictures of him frequently on her Instagram. He, too, started being active on Instagram in 2013.
His now-inactive account contains a lot of pictures of him leading a normal life. He used to upload a lot of pictures with his friends and family back in the day.
He turned 18 on February 28, 2015.
Going by the pictures, it looks like he had a relatively normal high school experience. He graduated high school in 2016.
During an appearance on the Dear Reality, You're Effed podcast, Echevarria shared she was letting her son go. "Frankie has a shadow, so he's spending more time with a peer his age," she mentioned.
The reality star explained that the shadow was his therapist, who was working on a lot of things.
"We wanted him to work with Frankie because, you know, life gets complicated and life gets, you know, we're busy," she added. 

Alexia Echevarria with her elder son Peter and younger son Frankie. (Photo: Instgaram)
Like Frankie, Peter also has created a good life for himself. He moved to Paris to continue his education.
He chose the Paris School of Business to get his business degree and also found himself a partner.
Then, he returned back to the U.S. and completed his real estate exam. He now works in the property business.
Other than this, he is also related to Slime Money Records L.L.C.
Alexia Echevarria's Past and Present Relationships
In June 2015, Echevarria stepped out without a wedding ring on her finger for the first time in 15 years.
Until then, she had been married to ex husband Herman Echevarria, a Cuban-born millionaire. But he was not the father of her children.
The RHOM alum had her children with Pedro Luis Rosello, her first ex husband.
Herman passed away in September 2016 due to natural causes.
Three years after losing her estranged husband, she got engaged to Todd Nepola, a real estate developer.
On December 15, 2019, she took to Instagram to confirm her engagement with Nepola.
"I SAID YES," she wrote alongside a picture of them kissing as she showed off her engagement ring.
And she now cannot wait for the wedding.